Nearly four years after she took over as Yahoo CEO, Marissa Meyer could net a $110m payoff if she is pushed out in a rumored takeover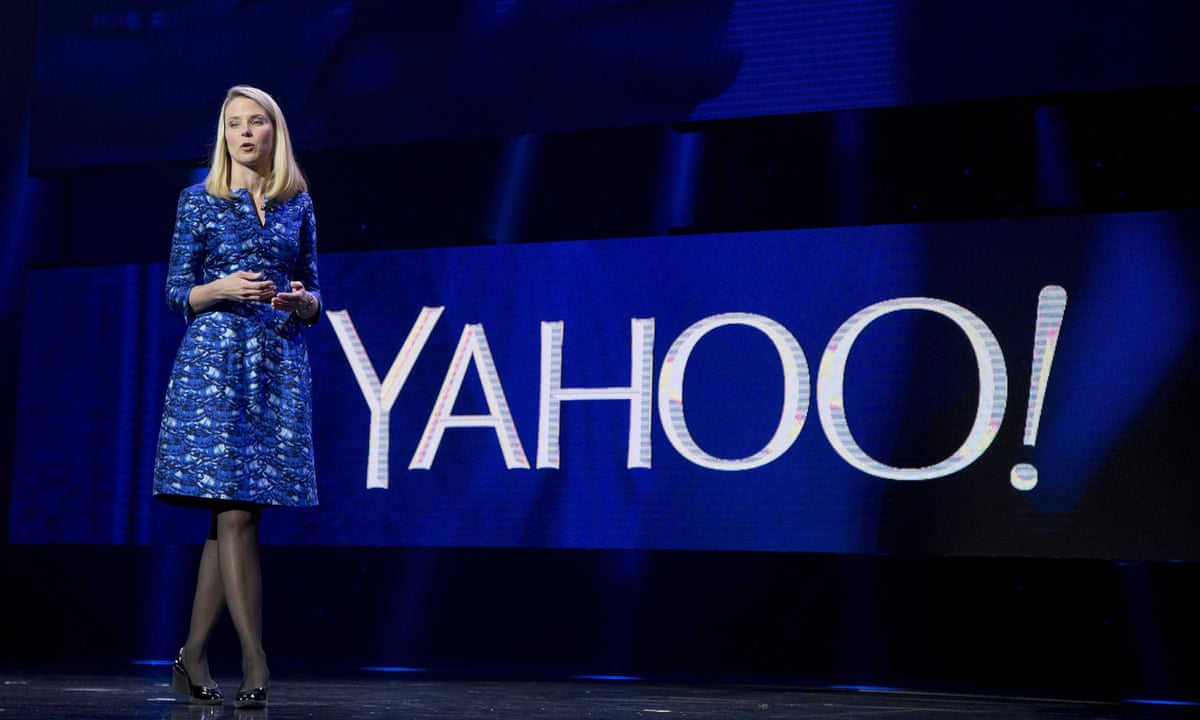 US telecoms firm Verizon is reportedly planning to make a first-round bid for Yahoos web business next week, Bloomberg has reported, with Googlealso considering bidding for Yahoos core business.
The potential bid for the huge but troubled web portal comes hours after it was reported that Yahoo has been circulating financial documents to prospective buyers. Tech news site Re/code reported that the documents showed the financial situation at the Silicon Valley internet giant is becoming increasingly dire.
According to the report, Verizon plans to replace Yahoos embattled CEO, Marissa Mayer, with the AOL CEO, Tim Armstrong, and Marni Walden, Verizons executive vice-president. Should Mayer be ousted in a sale she could land $110m in severance.
Over the past year, Mayers turnaround efforts have fallen notably flat, with the companys stock price declining 20% and the business becoming increasingly vulnerable to activist investors. Last month, Yahoo shareholder Starboard Value said it was fed up with Yahoos leadership and called for the board to be completely replaced.
Two separate reports this week have indicated the depth of chaos at Yahoo, which has struggled to successfully redefine its missionunder Mayer. A report in Vanity Fair suggested that big-name hires under Mayer, including Katie Couric, found themselves competing with algorithms that determine which news stories are given critical promotion on its high-traffic home page. Another source told Vanity Fair the company was reverting to its beginnings as a crap home page for the Midwest.
Other potential suitors, including AT&T and Comcast have decided against bidding, according to Bloomberg, while Microsoft , which failed with a hostile bid for Yahoo in 2008, will not bid this time.
Private equity funds Bain and TPG may also be planning an offer. First-round bids for the companys main web assets are due on 11 April. Yahoo reportedly prefers to sell its 35.5% stake in Yahoo Japan, worth about $8.5bn, along with the core business that Verizon values Yahoos core business at less than $8bn.
Jim Nail, an analyst with Forrester, said Verizon and Googles interest in the company shows that Yahoo massive viewership still has real value in the internet age.
You know how in the real estate business its location, location, location? Nail said. In the media business its audience, audience, audience.
Nail said he remained skeptical of reports that Google was interested in purchasing Yahoo and suspected that, if true, it might be an attempt by the search giant to block a rival.
Yahoo declined to comment.
Among the forecasts are predictions that revenue, after the cost to acquire traffic (TAC), will drop by 15% this year, to $3.5bn, and earnings will fall by 20% figures that are broadly in line with Yahoos published forecasts.
Yahoo shares fell about 1% to $36.32 as of 3.16pm in New York on Thursday.
Read more: https://www.theguardian.com/technology/2016/apr/07/yahoo-sale-verizon-google-web-business-internet