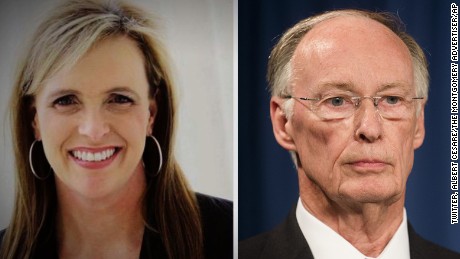 (CNN)Will the people of Alabama vote to impeach Gov. Robert Bentley in the wake of the latest political sex scandal to consume the media waves?
Seems
they will certainly try
. On Tuesday, a bipartisan group of Alabama lawmakers announced impeachment proceedings will begin in response to allegations that the Republican governor, serving his second term, had an adulterous affair with former staffer Rebekah Mason.
The charges come after the release of audiotapes "of a sexual nature" from a conversation that allegedly took place between Bentley and Mason in 2014. Although Bentley is now divorced, both were married at the time.
Though Bentley has denied having a physical affair, he does acknowledge it's his voice on the recording, and that the comments were inappropriate, though not illegal. Mason has not commented on the tape, though she has since resigned.
Read more: http://www.cnn.com/2016/04/05/opinions/alabama-governor-impeachment-drexler/index.html