May 10, 2017
-
(
Newswire
)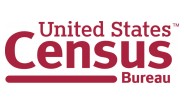 WASHINGTON, May 10, 2017 /PRNewswire-USNewswire/ -- Following is the daily "Profile America" feature from the U.S. Census Bureau:
SLIPPING THE SURLY BONDS
Profile America — Wednesday, May 10th. May this year marks the decennial anniversaries of two important aviation events. Ninety years ago, Charles Lindbergh flew his single-engine monoplane the Spirit of St. Louis nonstop from Long Island to Paris. For being the first aviator to cross the Atlantic solo, he became an international hero. But this month marks 80 years since the German zeppelin Hindenburg came to a fiery end while mooring in Lakehurst, New Jersey. That dramatic event was bad for the zeppelin business, but air travel still grew robustly. In 2015, almost 900 million passengers were carried in the U.S. alone. Across the country over 2,000 businesses run passenger air service to a schedule. Combined, they do about $157 billion in annual business. You can find more facts about America from the U.S. Census Bureau online at www.census.gov.
Sources:
Lindbergh and the Hindenburg/accessed 3/15/2017: www.historyplace.com/specials/calendar/may.htm
Air travel passengers/accessed 3/15/2017:
www.rita.dot.gov/bts/press_releases/bts018_16
Scheduled air service establishments/County Business Patterns/NAICS 481111: factfinder.census.gov/bkmk/table/1.0/en/BP/2014/00A1//naics~481111
Scheduled air service revenues/Economic Census/NAICS 481111:
factfinder.census.gov/bkmk/table/1.0/en/ECN/2012_US/00CCOMP1//naics~481111
Profile America is produced by the Center for New Media and Promotion of the U.S. Census Bureau. Statistics and accounts drawn from cited non-Census sources are employed for illustrative or narrative purposes, and are not attested to by the U.S. Census Bureau. These daily features are available as produced segments, ready to air, on the Internet at www.census.gov (look for "Audio" in the "Library" pull-down menu).
SOURCE U.S. Census Bureau
Related Links
Original Source: https://www.newswire.com/news/u-s-census-bureau-daily-feature-for-may-10-slipping-the-surly-bonds