May 18, 2017
-
(
Newswire
)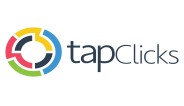 TapClicks, Inc. is pleased to announce that SaaS Capital, the leading provider of Committed Credit Facilities to SaaS companies, has closed on a $3 million, and up to $10 million, investment in an expandable credit facility for TapClicks expansion. This investment is in addition to earlier capital investments of over $6 million in TapClicks.
"Due to its impressive CEO, strong management team, and popular products, the company is growing extremely fast," said Rob Belcher, Managing Director of SaaS Capital. "We are very excited TapClicks has chosen SaaS Capital as its financing partner for this next phase of their exciting growth plan." 
"TapClicks has outperformed heavily-funded MarTech companies by focusing on solving its customers' problems. We wanted an institutional partner that clearly understood the SaaS space and business model. SaaS Capital clearly does, as demonstrated by their in-depth due diligence and understanding of critical Key Performance Indicators (KPIs)," said Babak Hedayati, CEO of TapClicks. "We are pleased to be working with a smart partner with a broad view of the industry. SaaS Capital is a valuable source of funding for our continuing expansion, and we are appreciative of their confidence in the company, the market, and the management team."
The TapClicks integrated Marketing Operations Platform delivers digital marketing analytics, campaign performance dashboards and automated, on-demand reporting. TapClicks has delivered over 1,000,000 dashboards to over 10,000 brands and over 3,500 media companies and digital agencies, including clients such as Aspen Marketing / Epsilon, AdTaxi and NewsCorp.
"Regarding use of funds, this investment allows us to continue to expand rapidly, aggressively pursuing market traction, new technology development, new customers and new brands," commented Hedayati.
This investment is concurrent with TapClicks' acquisition of the successful, privately-owned Raven Tools. TapClicks is also launching innovations for world-class marketing reporting in its upcoming V6 power release. 
The TapClicks analytics and reporting platform is preferred by large media companies and agencies worldwide. Discover more! Visit TapClicks.com. Stay tuned for more exciting information! Follow TapClicks on Facebook, LinkedIn and Twitter.
About SaaS Capital
SaaS Capital is the leading provider of long-term Committed Credit Facilities to SaaS companies. Focusing exclusively on the SaaS business model, SaaS Capital delivers faster decisions, more capital, and longer commitments. SaaS businesses have used SaaS Capital's Committed Credit Facilities, instead of equity, to finance growth and create hundreds of millions in enterprise value without sacrificing significant ownership or control. Also, through its partnership with DH Capital, a boutique investment banking advisory firm, SaaS Capital can assist with M&A and capital raising services. SaaS Capital has offices in Cincinnati, New York, and Seattle. Visit www.saas-capital.com to learn more. 
About TapClicks
Founded in 2009, TapClicks, Inc. is the leading marketing technology company for agencies, media companies, brands, and enterprises, winning #87 in Inc. magazine's top 500 fastest growing companies. The TapClicks integrated Marketing Operations Platform solves the issues marketers have been facing for decades with workflow and order management, analytics, and automated reporting — all within a single intuitive user interface, and available on demand, in the cloud. TapClicks has delivered over 1,000,000 dashboards to over 10,000 brands and over 3,500 media companies and digital agencies worldwide. The TapClicks platform leverages over 150 native integrations with leading marketing and advertising platforms, giving users "instant-on" access to reporting data. It rounds out its solution with the Import Wizard, which enables the platform to digest data from virtually any source. TapClicks operates out of offices in Silicon Valley, Boston, Nashville, Canada, Europe and Latin America.
PR Contact
Jon Henshaw
jon@tapclicks.com 
615-358-8481
tapclicks.com 
Original Source: https://www.newswire.com/news/saas-capital-invests-in-tapclicks-to-accelerate-market-expansion-in-19560791