May 18, 2017
-
(
Newswire
)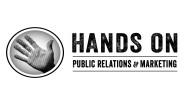 Take a Trip with the Hip AV Super Sunshine. BUZZFEED says "Bass Face is nothing less than a psychedelic good vibrations audio experience" and Sputnik Music adds, "The recordings that make up AV Super Sunshine's new "Bass Face" album are 4.0 excellent and far out fun!"
AV Super Sunshine is the hippest sounding band since Hendrix and Pink Floyd roamed the musical landscape. The unique name came from the Grammy nominated songwriter and producer James House who crafted it by mashing-up the artist's initials "AV" with the song title," Super Sunshine Girl. Voila: AV Super Sunshine was born. The sound for the Bass Face CD comes from legendary producer Michael Bradford. Bradford's Rock, R&B, and Pop influence is front and center and designed to broaden AV's audience by guiding him into pop territory. https://www.avsupersunshine.com/
Watch the video for His New Track: "I am Alien" https://www.youtube.com/watch?v=1vYCc54HXw4
A true survivor who fights -- and has fought -- his way through severe depression, PTSD and more, AV's track record is solid. Baby Goodbye was released to CMJ radio as a single and hit #7 on Billboard's Hot Singles Sales chart in October 2015.  A Just Like Kurt Kurt Cobain tribute EP (CMJ Top 100) went to radio in October 2015 followed in May 2016 by a Baby Goodbye CD (CMJ Top 100) which spent 21 weeks on the CMJ chart.
Here's the new 2017 Dance Mix video for "Baby Goodbye": https://www.youtube.com/watch?v=F-ZgZFCtDkg&feature=youtu.be
Now, BASS FACE (CMJ Top 100) and AV Super Sunshine are wowing critics everywhere! The Headlines past and present are spectacular and unbelievable: "AV Super Sunshine's "Baby Goodbye 2017" Crushes the Global Dance Chart, knocking Britney Spears & Tinashe's hit "Slumber Party" out of the number 2 spot while simultaneously holding back Ed Sheeran's new mega-hit "Shape Of You".
Read the insightful Interview: http://www.noflyzonemag.com/2017/04/03/no-fly-zone-magazine-exclusive-interview-with-av-super-sunshine/ and Watch the insightful introductory video: https://www.youtube.com/watch?v=YEB3CV6v9Js
####
Media: Handsonpr@aol.com
KES Music Group | 500 Michigan Ave - Suite 600 | Chicago IL 60611 | Tel: 1-312-321-6256 and email: kesmusic@aol.com
Original Source: https://www.newswire.com/news/take-a-trip-with-the-hip-av-super-sunshine-19561088