May 19, 2017
-
(
Newswire
)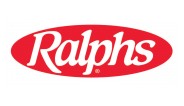 - Ralphs Grocery Company is looking for friendly, engaging people to fill 800 jobs in its Southern California supermarkets.
All Ralphs supermarkets will be holding hiring events this Saturday, May 20 from 11 a.m. to 4 p.m.
"We have a wide variety of positions that we need to fill in every Ralphs store in Southern California," said Kendra Doyel, vice president of Corporate Affairs for Ralphs Grocery Company. "Positions are available in most every department, including front end, deli, meat, bakery and grocery. Some of our stores also have positions available in support of our online ordering service, ClickList."
Interested applicants should apply online before this Saturday's hiring event at jobs.ralphs.com and then go to the nearest Ralphs for a job interview.
The positions for which Ralphs is hiring offer competitive wages, flexible schedules, benefits and room for advancement.
Ralphs Grocery Company was founded in 1873 and currently employs more than 20,000 associates who serve customers in 193 supermarkets in Los Angeles, Orange, Riverside, San Bernardino, San Diego, San Luis Obispo, Santa Barbara and Ventura Counties. Last year, Ralphs contributed more than $6 million to support education, hunger relief, women's health and local nonprofit organizations in the communities served by the company's stores. Ralphs is a subsidiary of The Kroger Co., (NYSE: KR), one of the nation's largest food retailers, based in Cincinnati, Ohio. For more about Ralphs, please visit our web site at www.ralphs.com.
SOURCE Ralphs Grocery Company
Related Links
Original Source: https://www.newswire.com/news/ralphs-grocery-company-to-hire-800-store-associates-this-saturday-may-20