May 19, 2017
-
(
Newswire
)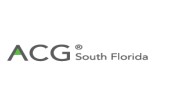 The South Florida Chapter of the Association for Corporate Growth (ACG-South Florida) announced today the winner of the prestigious "Outstanding Growth Company of the Year" award. Trivest Partners was so named for its continued outstanding large company growth to over $1.2 billion annual revenues, 20% above prior year. Trivest's veteran management, led by Troy Templeton, also raised a new $225 million fund to make non-control investments in founder/family businesses, using the same criteria that have been the foundation for their control investments.
The award will be presented on June 15 along with other category awards to South Florida's leading businesses. The categories are Outstanding Growth Company of the Year (Trivest Partners), Emerging Growth Company of the Year (TouchSuite) and Transaction of the Year (two winners – Stonegate Bank and Sun Capital Partners). A cocktail reception, awards dinner and post-event reception will be held at the Westin Fort Lauderdale, Florida, on Cypress Creek Road on June 15th beginning at 5:30 p.m. ACG South Florida offers a wide range of sponsorship and advertising opportunities to businesses in Miami-Dade, Broward and Palm Beach counties that wish to join us in honoring the best in South Florida business.
Trivest Partners
Trivest Partners, Coral Gables-based, was founded in 1981 and its 35 years in business make it the oldest private equity firm in the southeast U.S. Trivest exclusively focuses on family/founder-owned businesses through the Trivest Fund V ($415 million buyout fund) and the Trivest Growth Investment Fund (TGIF) that is a $225 million fund for growth and non-control opportunities. Trivest has completed over 250 transactions to date (over $6 billion in value); making it one of the most active PE firms in the country with funds under $500 million. The Company has approximately 7,500 portfolio company employees in 50 states and offers a unique program for deal referrals. Trivest's investment criteria include:
Founder/family-owned

Strong management teams

Scalable, growing businesses

U.S. and Canada locations

Revenues of $20 million and up with EBITDA of $4mm and up
Recent Developments:
27 acquisitions in the last 24 months (as of February 2017)

Additional seven acquisitions under signed letters of intent as of February 2017

Five successful exits in 2016 (approximately $750 million in total sale value)

16 current portfolio companies
Information about the ACG-South Florida Awards Banquet, including purchases of sponsorships, advertising and tickets, can be obtained from  President Ari Roloff (954-732-1291), Chapter Executive Lisa Tineo (305-343-2676; ltineo@acg.org) and Awards  Committee Chairman Thomas Hicks (954-415-639; renparlc@gate.net) and from the ACG-South Florida website http://www.acg.org/southflorida/. ACG member tickets are $135; for non-members $175.
Founded in 1954, the Association for Corporate Growth Inc. ("ACG") is the premier global association for professionals involved in corporate growth, corporate development, and mergers and acquisitions. ACG has over 14,500 members from corporations, private equity, finance and professional service firms representing Fortune 500, Fortune 1000, FTSE 100 and middle-market companies through chapters in North America, Europe and Asia. These leaders are focused on building value. ACG serves 90,000 investors, executives, lenders and advisers to growing middle-market companies.
For further information about the Awards Banquet, including sponsorships, advertising and tickets, contact: Ari Roloff, ACG South Florida President, 954-732-1291, Aroloff@cbiz.com; Thomas H. Hicks, ACG South Florida Secretary/Treasurer, 954-971-3555, renparlc@gate.net; Lisa Tineo, Chapter Executive-ACG South Florida, 20533 Biscayne Blvd. #342, Aventura, FL 33180, 305-343-2676, ltineo@acg.org
Original Source: https://www.newswire.com/news/trivest-wins-outstanding-corporate-growth-award-from-acg-south-florida-19567889