May 20, 2017
-
(
Newswire
)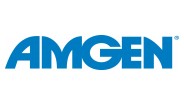 - Amgen (NASDAQ: AMGN) today announced new data from the Repatha® (evolocumab) cardiovascular outcomes trial (FOURIER), which showed that Repatha consistently and safely reduced cardiovascular events in patients with established cardiovascular disease regardless of baseline low-density lipoprotein cholesterol (LDL-C) level below or above 70 mg/dL. A separate analysis also demonstrated Repatha reduced cardiovascular events in patients being treated with maximum-intensity statin therapy. These results were presented during a late-breaker session at the 2017 National Lipid Association Scientific Sessions.
"We now have additional evidence of the benefit of evolocumab in reducing cardiovascular event risk, even in patients starting with LDL-C levels below the most aggressive current guideline targets and in patients already on maximum-intensity statin therapy," said Marc S. Sabatine, M.D., M.P.H., chairman of the TIMI Study Group, the Lewis Dexter, MD, Distinguished Chair in Cardiovascular Medicine at Brigham and Women's Hospital, and Professor of Medicine, Harvard Medical School, Boston.
The two analyses compared clinical outcomes in patients stratified by baseline LDL-C above and below 70 mg/dL and in patients on maximum-intensity statin therapy, defined as atorvastatin 80 mg or rosuvastatin 40 mg daily, versus patients on less intense statin therapy.
"These results provide further evidence for patients with established cardiovascular disease who would otherwise be considered as being successfully managed to the most stringent treatment targets," said Sean E. Harper, M.D., executive vice president of Research and Development at Amgen. "Previously, physicians have debated the benefit of treating high-risk cardiovascular patients with baseline LDL-C levels below 70 mg/dL. The Repatha cardiovascular outcomes trial shows that even patients already at lower levels of baseline LDL-C are still at risk for a cardiovascular event, and the addition of Repatha can continue to safely lower these patients' cardiovascular risk by reducing their LDL-C levels beyond current targets."
Baseline LDL-C Analysis
In patients with a baseline LDL-C below 70 mg/dL (n=2,034), Repatha reduced the median baseline LDL-C from 65.5 mg/dL to 21.0 mg/dL. Repatha consistently reduced the risk of the composite primary endpoint, which included hospitalization for unstable angina, coronary revascularization, heart attack, stroke or cardiovascular death, regardless of whether baseline LDL-C was below or above 70 mg/dL (20 percent in patients with baseline
Original Source: https://www.newswire.com/news/repatha-evolocumab-reduced-cardiovascular-events-in-patients-with-baseline-ldl