May 22, 2017
-
(
Newswire
)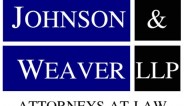 - Shareholder Rights Law Firm Johnson & Weaver, LLP, (J&W) is investigating potential violations of federal and state laws by certain officers and directors of EZCORP, Inc. (NASDAQ: EZPW). On May 5, 2017, a federal court denied in part a motion to dismiss a securities fraud class action filed against EZCORP and the Company's former CEO/CFO. EZCORP provides pawn loans in the United States, Mexico, and Canada.
The class action complaint alleges that, throughout the Class Period defendants issued false and misleading statements to investors and failed to disclose that EZCORP's lack of internal controls over its financial reporting gave rise to two primary accounting errors: (1) the failure to properly account for the sale of certain non-performing loans to third parties (Loan Sales), and (2) the failure to properly account for Grupo Finmart's non-performing payroll loans When the true details entered the market, the lawsuit claims that investors suffered damages.
If you have held EZCORP shares continuously since at least November 20l3, you may have standing to hold the Company harmless from the damage the officers or directors are alleged to have caused the Company. You may also be able to assist in reforming the Company's corporate governance to prevent future wrongdoing.
If you are an EZCORP shareholder, continuously since at least November 20l3, and are interested in learning more about the investigation or your legal rights and remedies, please contact lead analyst Jim Baker (jimb@johnsonandweaver.com) at 619-814-4471. If you email, please include your phone number.
About Johnson & Weaver, LLP:
Johnson & Weaver, LLP is a nationally recognized shareholder rights law firm with offices in California, New York, and Georgia. The firm represents individual and institutional investors in shareholder derivative and securities class action lawsuits. For more information about the firm and its attorneys, please visit www.johnsonandweaver.com. Attorney advertising. Past results do not guarantee future outcomes.
Contact:
Johnson & Weaver, LLP
Jim Baker, 619-814-4471
jimb@johnsonandweaver.com
SOURCE Johnson & Weaver, LLP
Related Links
Original Source: https://www.newswire.com/news/long-term-ezcorp-investors-shareholder-rights-law-firm-j-w-initiates