May 22, 2017
-
(
Newswire
)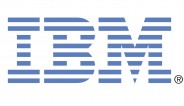 - 399 of the most elite computer programmers from six continents will battle it out in Rapid City, South Dakota on May 24 in the 41st Annual ACM International Collegiate Programming Contest (ICPC) World Finals sponsored by IBM (NYSE: IBM) and hosted by Excellence in Computer Programming. During their time on-site, these top software engineers will interact with advanced technologies in cloud, cognitive computing and more.
Headquartered at Baylor University and known as the "Battle of the Brains," the world's oldest, largest, and most prestigious programming contest fosters creativity, teamwork and innovation in building new software programs. Huddled around a single computer, 133 teams of three students race against the clock to solve a series of complex real-world problems in just five hours.
"Over the last four decades, the ACM-ICPC has grown from a rivalry among the universities of Texas to a worldwide, multi-tiered competition," said Dr. Bill Poucher, ICPC Executive Director and Baylor University Professor. "We're excited to see this exceptional group of students test their creativity and technical expertise at this year's competition with IBM celebrating its 20th year as event sponsor and Excellence in Computer Programming as host."
In addition to competing in the World Finals, students will be exposed to the latest open technologies influencing cloud, mobile, IoT and artificial intelligence. IBM technologists will be on-site to discuss and exhibit the power of these open technologies through engaging, interactive talks and demonstrations.
The participants will also have the opportunity to meet with current IBM professionals to learn about industry trends and professional opportunities.
"As lead sponsor, IBM's goal is to celebrate the achievements of these top programming students, expose them to the next generation of technological trends such as cloud and cognitive intelligence and encourage them as they pursue careers in programming," said Jonas Jacobi, ACM-ICPC Sponsorship Executive and Vice President, IBM Developer Advocacy, Worldwide. "As cloud and other advanced technologies transform the way businesses around the globe operate, the future is truly in the hands of talented developers, like these contestants."
The World Finalists emerged from local and regional ICPC competitions this past fall. Initially, selection took place from a field of more than 300,000 students in computing disciplines worldwide. A record number of students advanced to the regional level, as 46,381 contestants from 2,948 universities in 103 countries on six continents competed at more than 480 sites, all with the goal of earning one of the coveted invitations to South Dakota.
"We congratulate all of the ICPC finalists and are looking forward to hosting this incredible event," said Dr. Richard Gowan, President, Excellence in Computer Programming, Inc. "We thank ACM-ICPC for choosing Rapid City and IBM for their support in the organization of this unique and wonderful competition."
The contest will begin at 9:00 a.m. local time in Rapid City on May 24. A live broadcast will air on ICPCLive.com and live contest standings will be available on MyICPC.ICPCNews.com.
Media Contact:
Courtney Thomas, Tierney Communications
+1 (215) 790-4388
cthomas@tierneyagency.com
SOURCE IBM
Original Source: https://www.newswire.com/news/top-computer-programmers-representing-133-universities-compete-at-ibm-sponsored