May 22, 2017
-
(
Newswire
)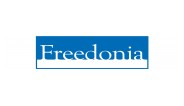 - US demand for athletic footwear is forecast to reach $10.5 billion in 2021, according to Athletic Footwear: United States, a report recently released by Freedonia Focus Reports. The increasing importance consumers place on comfort when purchasing apparel and trends towards allowing more casual dress in the workplace will benefit demand for athletic footwear. Consumer demand for athletic footwear in everyday use has led many suppliers to design it to both appear fashionable as well as be capable of athletic performance. Everyday use of athletic footwear has also contributed to the growing trend in apparel and footwear fashion known as athleisure.
Demand for athletic footwear with textile uppers, the largest segment of the athletic footwear market, is also forecast to grow the fastest through 2021. Advances will be supported by the sustained growth in demand for lightweight running shoes. In addition, demand stands to benefit as the trend of lightweighting athletic footwear continues to develop in shoes designed for applications other than running.
These and other key insights are featured in Athletic Footwear: United States. This report forecasts US athletic footwear demand in US dollars at the manufacturers' level to 2021. Total demand is segmented by upper material in terms of:
textile
leather
plastic and rubber.
To illustrate historical trends, total demand, total shipments, trade, and the various segments are provided in annual series from 2006 to 2016.
More information about the report is available at www.freedoniafocusreports.com/Athletic-Footwear-United-States-10829517/
About Freedonia Focus Reports
Each month, The Freedonia Group - a division of MarketResearch.com - publishes over 20 new or updated Freedonia Focus Reports, providing fresh, unbiased analysis on a wide variety of markets and industries. Published in 20-30 pages, Focus Report coverage ranges from raw materials to finished manufactured goods and related services such as freight and construction. Additional Consumer Goods reports can be purchased at www.freedoniafocusreports.com or www.marketresearch.com.
Analysis is intended to guide the busy reader through pertinent topics in rapid succession, including:
total historical market size and industry output
segmentation by products and markets
identification of market drivers, constraints, and key indicators
segment-by-segment outlook in five-year forecasts
a survey of the supply base
suggested resources for further study
Press Contact:
Corinne Gangloff
+1 440.684.9600
cgangloff@freedoniagroup.com
SOURCE The Freedonia Group
Related Links
Original Source: https://www.newswire.com/news/us-demand-for-athletic-footwear-to-reach-10-5-billion-in-2021