May 23, 2017
-
(
Newswire
)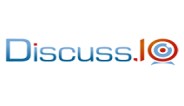 Discuss.io, the online consumer-connection platform, announced that it has closed $5.025 million in Series A funding, led by Unilever Ventures and Pereg Ventures. This investment will allow Discuss.io to innovate their platform and expand their engineering and sales teams. 
Discuss.io enables brands and researchers to conduct real-time, online Consumer Connects, In-Depth Interviews (IDIs), and Focus Groups with consumers around the globe in as little as 48 hours, at a fraction of the cost of traditional market research methods. Discuss.io is used by the world's leading brands, including Unilever, PepsiCo, Nestle, Danone, and Godrej, among many others.
"We believe that gathering consumer insights should be quick and hassle-free. Using Discuss.io, companies can reach consumer audiences all over the world, conduct one-on-one interviews, and have relevant, targeted insights within days," Founder Zach Simmons said, elaborating: "The market research industry is ripe for a big change. The industry has been talking about online qualitative research for years, but until Discuss.io, the products on the market did not present a clear enough benefit to warrant a change. Securing this latest round of financing will allow us to democratize market research, and make it easily available and affordable for everyone."  
Unilever Ventures first invested in Discuss.io in 2014 and led the current A round. In addition to Unilever Ventures, Pereg Ventures also participated in this financing round. Ziv Ben Barouch, co-founder and General Partner of Pereg Ventures, explained the firm's investment thesis, "We have examined many innovative research service enterprises that leverage new technologies in creative ways to serve global consumer-driven corporations. We selected Discuss.io for an investment because they are providing a compelling solution backed by an ambitious team. We are excited about our new partnership and look forward to supporting the company in their next chapter of growth."
The Series A round brings Discuss.io's total funding to $6.35 million. Discuss.io previously raised funding from Unilever Ventures, Seattle Angel Conference, and several angel investors.
About Discuss.io
Discuss.io is a video conferencing platform that enables brands and researchers to conduct real-time, online Consumer Connects, In-Depth Interviews (IDIs), and Focus Groups with consumers in over 40 countries around the globe in a fraction of the time and cost of traditional market research methods. With Discuss.io, brands can instantly target their desired niche demographic and determine insights on a variety of market research topics, from product development and optimization, to brand and segment exploration, to testing advertising concepts, package design, and web interfaces. Today, Discuss.io is powering programs around consumer connections and empathy at many of the world's leading brands. Unilever, PepsiCo, Godrej, and others are among Discuss.io's customers. Discuss.io is a leader in the agile market research category. Gartner Research named Discuss.io a "Cool Vendor" in the category of market research in April 2016. The company is headquartered in Seattle, WA, USA. Read more at www.discuss.io.
About Unilever Ventures
Unilever Ventures is the venture capital and private equity arm of Unilever. They invest in early stage, promising companies, accelerating growth by providing access to Unilever's global ecosystem, assets and expertise. The fund looks to invest in tomorrow's world-beaters in Personal Care and Digital Transformation. Key focus areas within Digital Transformation include content creation, data analytics, e-commerce, internet of things, mobile marketing, social media, and video in both developed and emerging markets. Unilever Venture's existing investments include Clavis Insight, Percolate, Blis, Gousto, Illuminage, Mirriad, Big Sync Music, Froosh, and Blow. For further information, please visit: www.unileverventures.com
About Pereg Ventures
Pereg Ventures is a venture capital firm headquartered in New York City focusing on Series A and Series B financings. The firm offers unique expertise to entrepreneurs who are leading innovative B2B information services companies, particularly those that help consumer-driven companies measure their market performance and/or optimize their marketing investments. Nielsen is a strategic investor in Pereg Ventures. Learn more at peregventures.com
Media Contact: 
Shalendra Chhabra 
Phone: +1.951.536.0674
Email: shalendra@discuss.io
Original Source: https://www.newswire.com/news/discuss-io-raises-5-025-million-in-series-a-funding-led-by-unilever-19553566