May 26, 2017
-
(
Newswire
)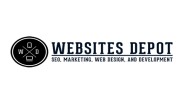 Tourists and natives in Los Angeles have an abundance of sightseeing destinations and natural beauty accessible within a few miles. In recent years, Los Angeles has become one of the most bike-friendly and scenic tourist destinations in the world, and an increasingly adventurous way to take in its iconic landmarks and scenic trails is on a bicycle. Bikes and Hikes L.A. has established itself as number 1 in Los Angeles for outdoor adventures among out-of-towners from all over the world, with countless five-star reviews on Trip Advisor, Yelp and other major platforms.
As L.A.'s go-to agency for guided Los Angeles bike tours and rentals, it has been featured in prominent publications and local guides in Beverly Hills, Pasadena, and numerous community publications around all of Los Angeles. Bikes and Hikes has also been featured in the Wall Street Journal, Los Angeles Times, as well as in Vogue Magazine.  
The sightseeing adventures have grown immensely in both popularity and range of tours offered. Danny Roman, who owns the agency, is also one of Bikes and Hikes' lead tour guides. He is under the firm belief that the feel and experience of biking through some of L.A.'s most iconic spots is the best way to take it in.   
"With so many things to do in Los Angeles, we offer tours of the best places to visit in LA. Plus, spending five hours in the sun with the wind in your hair is way better than being wedged in any kind of tour vehicle. We truly are an eco-friendly way to tour," said Roman.
The Tour "L.A. in a Day" has been the longstanding most popular tour offered by the agency. The 32-mile tour starts in West Hollywood, through Beverly Hills and Bel Air, and along the ocean on the Westside's most popular beach communities. 
Other adventures guided by Bikes and Hikes are combo tours, such as the bike tour starting in Venice Beach that moves through the Santa Monica Pier, and to the Santa Monica Mountains for a hike. The Hollywood Hills Hike is another popular tour among visitors.  
For media inquiries, contact info@bikeshikes.com or call (323) 796-8555.
Original Source: https://www.newswire.com/news/bikes-and-hikes-la-city-tours-gains-notoriety-among-press-and-tourists-19427898