May 26, 2017
-
(
Newswire
)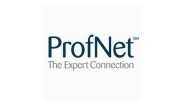 - Below are experts from the ProfNet network who are available to discuss timely issues in your coverage area.
You can also submit a query to the hundreds of thousands of experts in our network - it's easy and free! Just fill out the query form to get started: prn.to/queryform
EXPERT ALERTS
Nutritional Benefits of Poke Food Trend
Americans Taking Fewest Vacation Days in Four Decades
Repelling Mosquitoes and Ticks
EXPERT ROUNDUP: Summer Safety (continued)
MEDIA JOBS
Breaking News Editor - The Oklahoman
Reporter, NFL - The Wall Street Journal
Reporter, Digital Media and Advertising - CMO Today
OTHER NEWS & RESOURCES
How to Generate Leads From Social Conversations
3 Common UX Myths Debunked
Blog Profiles: Art Museum Blogs
-------------------------------------------------------------------
EXPERT ALERTS:
Nutritional Benefits of Poke Food Trend
J Sullivan
Director of Culinary Innovation
Pei Wei
"Originally found solely in the beachside shacks of the Polynesian islands, poke has skyrocketed to popularity in the U.S. thanks to its fresh ingredients and unique flavors. Poke can be described as a deconstructed sushi with bold flavors, proteins and nutrient-dense mix-ins, such as nori, fresh cucumber, avocado and herbs, served over rice or greens. It's a trend we will be seeing even more of this summer, and one that holds excellent nutritional value, at that."
Sullivan joined Pei Wei as director of culinary innovation in October 2016. His specialties include menu development, food manufacturing, fine dining, and product research and development. Sullivan was instrumental in Pei Wei's most recent menu innovations and previously headed up food service culinary research and development at Southeastern Mills. He also worked with Le Palme D'Or in Miami, Florida, HJ Heinz and Burger King. Sullivan earned an associate's degree in Culinary Arts from the Art Institute of Dallas and currently resides in Scottsdale, Ariz.
Website: www.peiwei.com
Contact: Emily Smith, emily@spmcommunications.com

Americans Taking Fewest Vacation Days in Four Decades
Dr. Frieda Birnbaum
Research Psychologist, Psychoanalyst
"All work and no play will be detrimental to your mental health in the long term. You owe it to yourself to take a break from work and stress, even if you don't physically travel anywhere. Earlier generations of Americans made it a priority to take vacations, but they don't seem to do so anymore -- maybe because they fear for the security of their job, or for other reasons. Americans need to ask themselves what is truly the fruit of their labor. It should be quality time with family and friends, great life experiences and, most importantly, fun. When an adequate break is taken, a person's mental complexion can change dramatically for the better. Anxiety, depression, and even pent up frustration can evaporate. For all those micro-managing executives who don't see their employees as people, but as faceless worker bees -- the best thing you can do is force your employees to take vacation. Their productivity will likely increase."
Based in the New York metro area, Dr. Birnbaum is author of "What Price Power: An In-Depth Study of the Professional Woman in a Relationship." An expert on depression, women's issues, and attaining happiness, Birnbaum has been featured on "Oprah" and 20/20 as the oldest woman in the U.S. to have twins.
Contact: Ryan McCormick, ryan@goldmanmccormick.com

EXPERT ROUNDUP: Summer Safety (continued)
Following is an expert who is available for interviews on summer safety. To view the original expert roundup, which featured 13 experts: prn.to/2qksXbP
Repelling Mosquitoes and Ticks
Jim Fredericks, Ph.D.
Chief Entomologist
National Pest Management Association
When spending time outdoors this spring and summer, Fredericks encourages the public to wear an insect repellent containing at least 20% DEET, picaridin or oil of lemon-eucalyptus, and reapply as directed on the label. People who are spending long amounts of time outdoors should also consider wearing long pants, long-sleeved shirts and closed-toe shoes to limit exposure to mosquitoes and ticks.
Short video on how to properly apply insect repellent: www.pestworld.org/videos/how-to/how-to-apply-insect-repellent/
Website: www.pestworld.org
Contact: Amanda Polyak, apolyak@vaultcommunications.com

****************
MEDIA JOBS:
Following are links to job listings for staff and freelance writers, editors and producers. You can view these and more job listings on our Job Board: prnmedia.prnewswire.com/community/jobs/
Breaking News Editor - The Oklahoman
Reporter, NFL - The Wall Street Journal
Reporter, Digital Media and Advertising - CMO Today
*****************
OTHER NEWS & RESOURCES:
Following are links to other news and resources we think you might find useful. If you have an item you think other reporters would be interested in and would like us to include in a future alert, please drop us a line.
HOW TO GENERATE LEADS FROM SOCIAL CONVERSATIONS. There are social conversations happening all around us, and people aren't just talking about what they had for breakfast anymore. As social networks -- and those using them -- mature, we are getting more and more comfortable sharing more and more information about our business problems, as well as what products or services we are considering purchasing. The key to listening to social conversations is to understand the unique set of keywords that are potential triggers for lead generation: prn.to/2qP7xGA
3 COMMON UX MYTHS DEBUNKED: Every site wants to provide a quality user experience. It's increasingly important as brands with an online presence work to keep audience interest. With digital audiences spreading their time across platforms, usability has become a commodity. We're all trying to sell an experience, no matter who we try to reach or where they view us. If you want your audience to have a positive, relevant, and memorable experience, meeting basic usability standards should be in your development plan: bit.ly/2qBE0hI
BLOG PROFILES: ART MUSEUM BLOGS. Each week, PR Newswire's Audience Relations team selects an industry/subject and profiles a handful of sites that do a good job with promoting and contributing to the conversation. This week, they look at art museum blogs: bit.ly/2qMcLn4
****************
PROFNET is an exclusive service of PR Newswire.
SOURCE ProfNet
Related Links
Original Source: https://www.newswire.com/news/profnet-experts-available-on-food-trends-vacations-summer-safety