May 27, 2017
-
(
Newswire
)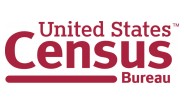 WASHINGTON, May 27, 2017 /PRNewswire-USNewswire/ -- Following is the daily "Profile America" feature from the U.S. Census Bureau:
PRINTS AMONG MEN
Profile America — Saturday, May 27th. The first criminal case in the U.S. in which fingerprint evidence alone won conviction occurred this month in New York City in 1911. Burglary suspect Caesar Cella, alias Charles Crispi, was undone by prints identified by detective Joseph Faurot. The first known crime case solved by fingerprint matching occurred in 1898 in India, but the unique pattern of each person's fingerprints had been known since ancient China. The Census Bureau's national prisoner statistics program reports the federal and state prison population to the U.S. Justice Department. As of the year 2014, such prisons held well over 1.5 million people, with more than 196,000 in federal penitentiaries. You can find more facts about America's people, places and economy, from the American Community Survey, at www.census.gov.
Sources: Kane's Famous First Facts, 4163
Timeline/ accessed 3/3/2017:
news.everestonline.edu/post/2011/07/history-of-fingerprinting/#.Uz8UdVP4j0kPeople%20v%20Crispi%201911
China, India, New York City and Chicago cases/pages 1-17/accessed 3/3/2017:
www.ncjrs.gov/pdffiles1/nij/225321.pdf
National Prisoner Statistics:
www.census.gov/econ/overview/go3000.html
Prisoners/accessed 3/3/2017/pg. 3:
www.bjs.gov/content/pub/pdf/p15.pdf
Profile America is produced by the Center for New Media and Promotion of the U.S. Census Bureau. Statistics and accounts drawn from cited non-Census sources are employed for illustrative or narrative purposes, and are not attested to by the U.S. Census Bureau. These daily features are available as produced segments, ready to air, on the Internet at www.census.gov (look for "Audio" in the "Library" pull-down menu).
SOURCE U.S. Census Bureau
Related Links
Original Source: https://www.newswire.com/news/u-s-census-bureau-daily-feature-for-may-27-prints-among-men