May 30, 2017
-
(
Newswire
)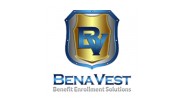 Group Insurance costs always seem to be on a constant rise. According to KFF's recent studies, averages for both single coverage and family coverage have increased over 200% since 1999. Companies small and large try to find a perfect fit Healthcare plan that suits their needs. With BenaVest recently specializing in the new Funding Advantage Option, both Small-Size and Medium-Size business Employers can reap the benefits of Self-Funding.
BenaVest breaks down Funding Advantage Plans pretty simply. With aggregate stop-loss in place, Employers may see much more affordability and can even get money back in their pockets from the fixed monthly premiums.
Self-Insured plans have been used vastly by Large Employers over the past years. What makes Funding Advantage plan a stand-out option for Small and Mid-size Employers is that employers are to not owe additional money at the end of the year. This makes for the perfect Affordable Group Health Insurance option for small business employers.
This plan gives Employers the perks of savings, options, protection and simplicity.
Find more affordable enrollment solutions at http://www.benavest.com/
Original Source: https://www.newswire.com/news/funding-advantage-gives-small-employers-new-affordable-options-for-19588026