May 30, 2017
-
(
Newswire
)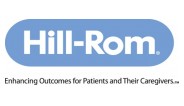 - Hill-Rom Holdings, Inc. (NYSE: HRC), will present at the Goldman Sachs 38th Annual Global Healthcare Conference on Tuesday, June 13, 2017, in Rancho Palos Verdes, California. John Greisch, Hill-Rom's president and chief executive officer, is scheduled to present at 3:20 p.m. Pacific Time.
The live audio webcast can be accessed at ir.hill-rom.com/events.cfm. A recorded replay will be available one hour after conclusion of the live event through September 13, 2017.
About Hill-Rom Holdings, Inc.
Hill-Rom is a leading global medical technology company with more than 10,000 employees worldwide. We partner with health care providers in more than 100 countries, across all care settings, by focusing on patient care solutions that improve clinical and economic outcomes in five core areas: Advancing Mobility, Wound Care and Prevention, Patient Monitoring and Diagnostics, Surgical Safety and Efficiency and Respiratory Health. Hill-Rom's people, products and programs work towards one mission: Every day, around the world, we enhance outcomes for patients and their caregivers. Visit www.hill-rom.com for more information.
SOURCE Hill-Rom Holdings, Inc.
Related Links
Original Source: https://www.newswire.com/news/hill-rom-to-present-at-the-goldman-sachs-38th-annual-global-healthcare