May 31, 2017
-
(
Newswire
)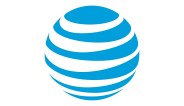 - AT&T*, in collaboration with the City of Atlanta and Code for Atlanta, today announced the launch of the Atlanta Civic Coding Competition (C3), which offers the public an opportunity to help solve some of Atlanta's toughest challenges through an app challenge.
The C3 program will allow individuals and teams from the non-profit, start-up and educational communities to help make #AtlantaSmarter by developing an app using open-sourced data that seeks to solve city challenges. Individuals and teams will compete to develop an innovative app with the chance to win as much as $40,000.
AT&T, the City of Atlanta and Code for Atlanta believe technology innovation can help transform communities across Georgia.
"As a leader in the Internet of Things and smart cities solutions, AT&T is utilizing our technology expertise and our relationships in the developer community to help Atlanta and cities across Georgia address the issues most important to their citizens," said Bill Leahy, state president, AT&T Georgia. "We are proud to work with Mayor Reed and Code for Atlanta on this competition, helping create an even more connected Atlanta."
By connecting things like lighting, water, parking, energy grids and public transportation to the Internet, AT&T is helping cities save money, preserve natural resources and build better relationships with their citizens. These innovative, intelligent solutions create more livable cities today and are a powerful bridge to the future.
In Atlanta, city leaders, led by Mayor Kasim Reed, have been working together with its world-class business community on technology-based solutions to address daily infrastructure challenges — traffic issues, power outages, water leaks and more. The solutions are the result of a collaborative effort to bring together experts to build world-class solutions, enabling smart cities that are connected as a part of the Internet of Things.
"We are always working to attract and support companies committed to investing in Atlanta and improving the quality of life for our residents," said Mayor Kasim Reed. "This competition brings out the best in Atlanta's technology community and demonstrates how innovation and collaboration will continue to make Atlanta a smart city leader."
Registration for the C3 program opens June 1 and closes June 30, and app submissions will be taken from July 1 through July 31. Judging will occur in August, with the winners announced in September. First place submission will win $40,000, second place submission will win $15,000 and third place submission will win $5,000.
For additional information, please visit engage.att.com/c3Atlanta.
* AT&T products and services are provided or offered by subsidiaries and affiliates of AT&T Inc. under the AT&T brand and not by AT&T Inc.
About AT&T
AT&T Inc. (NYSE: T) helps millions around the globe connect with leading entertainment, business, mobile and high speed internet services. We offer the nation's best data network* and the best global coverage of any U.S. wireless provider.** We're one of the world's largest providers of pay TV. We have TV customers in the U.S. and 11 Latin American countries. Nearly 3.5 million companies, from small to large businesses around the globe, turn to AT&T for our highly secure smart solutions.
Additional information about AT&T products and services is available at about.att.com. Follow our news on Twitter at @ATT, on Facebook at facebook.com/att and YouTube at youtube.com/att.
© 2017 AT&T Intellectual Property. All rights reserved. AT&T, the Globe logo and other marks are trademarks and service marks of AT&T Intellectual Property and/or AT&T affiliated companies. All other marks contained herein are the property of their respective owners.
*Claim based on the Nielsen Certified Data Network Score. Score includes data reported by wireless consumers in the Nielsen Mobile Insights survey, network measurements from Nielsen Mobile Performance and Nielsen Drive Test Benchmarks for Q3+Q4 2016 across 121 markets.
**Global coverage claim based on offering discounted voice and data roaming; LTE roaming; and voice roaming in more countries than any other U.S. based carrier. International service required. Coverage not available in all areas. Coverage may vary per country and be limited/restricted in some countries.
SOURCE AT&T Inc.
Original Source: https://www.newswire.com/news/at-t-the-city-of-atlanta-and-code-for-atlanta-announce-atlanta-civic-coding