May 31, 2017
-
(
Newswire
)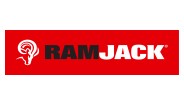 A Ketchikan home had severely settled over time, resulting in both structural and cosmetic issues that had to be corrected.  After accessing the situation, Ram Jack Pacific and Ram Jack West collaborated, installing 13 driven piles and successfully raising the home a total of 18 inches.
Since the home rested on the side of a hill atop 14 feet of fill dirt, it's structural integrity had become compromised.  Settlement varied from a few inches to 18 inches in some places, posing significant issues.  In order to prevent further damage, the homeowner quickly contacted Ram Jack West. 
Since the project required extensive planning, however, Ram Jack Pacific was asked to join the repair team.  Both crews worked vigorously, having to dig the holes for the 13 driven piles by hand due to little spacing.  In the end, maximum practical recovery was obtained and the structure's stability was restored.
Original Source: https://www.newswire.com/news/ram-jack-repairs-sinking-alaskan-home-19590665