Jun 6, 2017
-
(
Newswire
)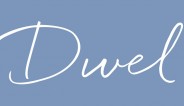 Dwel Serviced Residences, one of Washington, D.C.'s leading providers of furnished accommodations, announces a partnership with The Bozzuto Group to be the preferred provider of furnished apartment residences at The Hepburn, a new luxury apartment building in the Dupont/Kalorama area of Washington, D.C.
"Dwel was referred to us and, after learning more about their focus on service and seeing ownership's passion for delivering exceptional guest experiences, we were convinced that they align perfectly with The Hepburn's vision for raising the bar in luxury living," said Tim Colbert, General Manager at The Hepburn. "They have delivered in every way."
Developed by Lowe Enterprises and managed by The Bozzuto Group, the award-winning Hepburn opened in late Summer 2016. Its appearance on the scene of luxury apartments has upped the ante for multifamily buildings in D.C. Services and amenities that are more reminiscent of a 5-star resort were intentionally designed to provide residents with an unparalleled level of service. Most impressive is the sweeping 270-degree view of the D.C. skyline that is unmatched anywhere in the city. Private temperature-controlled wine lockers, Peloton bikes, and a vintage vinyl record player with album library are examples of what guests can expect. The Hepburn has also forged partnerships with The Phillips Collection, Baroo pet concierge services, and MAVEN car sharing, among others through its "black card" program.
"Dwel is always intentional in its partnerships. We strive to challenge the status quo in all facets of our industry and seek partners who do the same. The Hepburn recognized that we are not the same old corporate housing company delivering transactional services," said Rob McDaniel, Founder of Dwel. "We share similar values and philosophies of putting the guest first. This is a great fit and we couldn't be more pleased."
Dwel @ The Hepburn, as the partnership is named, features interior apartment spaces that were designed in collaboration with the property to suit the sleek, modern aesthetic of The Hepburn while being comfortable, functional and livable.  The company's live by Dwel custom furnishings will feature bespoke furniture and slēp by Dwel beds with mattresses handcrafted in Virginia. Original art commissioned from renowned local, veteran artist, Martin J. Cervantez, will be the centerpiece of each apartment. Upon arrival, every Dwel guest will receive a personal meet-and-greet and apartment orientation along with welcome items that include William Roam bath amenities, Laughing Man coffee, Serengeti Tea, Cameron's Chocolates, organic snacks, still and sparkling water, and Mrs. Meyers products.
About Dwel Serviced Residences
Dwel, a Certified Veteran-Owned Small Business, is a leading, full-service provider of corporate furnished accommodations for short-term and extended stays in the metropolitan D.C. region. Headquartered in Vienna, Virginia, Dwel's mission is to take the "Corporate" out of Corporate Housing by providing services that are uniquely personal and focusing on the guest and client experience. To learn more, visit www.dwelwithus.com. 
Original Source: https://www.newswire.com/news/dwel-selected-as-furnished-apartment-provider-at-the-hepburn-in-dc-19598574