Jun 8, 2017
-
(
Newswire
)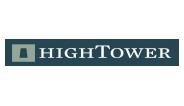 - HighTower Managing Director Pamela Rosenau ranks 17th on the 2017 Barron's list of the "Top 100 Women Financial Advisors." This is her sixth consecutive appearance on the list and her 14th overall Barron's honor. Earlier this year, Barron's featured Ms. Rosenau among its "Top 1200 Advisors by State."
"Pamela consistently earns well-deserved accolades in our industry, and we are proud of her many accomplishments as a member of the HighTower community," said Elliot Weissbluth, CEO, HighTower.
Managing approximately $1 billion in client assets, Ms. Rosenau also shepherds her clients through highly complex and personal financial situations. She began her career at Wertheim & Co./Schroders PLC, and worked for various other sell-side firms before joining HighTower.
Barron's ranking reflects the volume of assets overseen by the advisors and their teams, revenues generated for the firms and the quality of the advisors' practices. The full list is available at www.barrons.com/report/top-financial-advisors/women/2017.
About HighTower
HighTower is a national firm built by and for elite financial advisors. HighTower advisors commit to the fiduciary standard: a binding promise to put our clients' interests first. Powered by a proprietary technology and investment platform, HighTower embraces bold change to create a culture of collaboration and growth and to meet the evolving needs of sophisticated investors. For more information, see www.hightoweradvisors.com and www.byadvisorsforadvisors.com.
Melinda Brodbeck
JConnelly
973-850-7348
mbrodbeck@jconnelly.com
SOURCE HighTower
Related Links
Original Source: https://www.newswire.com/news/hightowers-pamela-rosenau-appears-on-barrons-list-of-top-100-women-advisors-for