Jun 10, 2017
-
(
Newswire
)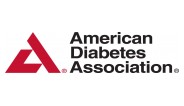 SAN DIEGO, June 10, 2017 /PRNewswire-USNewswire/ -- Teens with type 1 diabetes (T1D) who adhere to frequent communication through a two-way text messaging system were found to maintain or improve A1C levels while preparing to transition from pediatric to adult care settings, according to the study, "Text Message Intervention for Teens with Type 1 Diabetes (T1D) Preserves A1C: Results of an RCT," presented today at the American Diabetes Association's 77th Scientific Sessions® at the San Diego Convention Center.
The transition from pediatric health care to adult health care is challenging for young people with T1D, partially due to the high level of self-care involved. Once patients make the change from pediatric to adult care, their success at effectively managing diabetes during adolescence often predicts their success and maintenance of A1C levels as a young adult. This study evaluated the benefit of a text messaging system on the teens' A1C levels (glycemic control). The text messaging system was designed to remind the teens to check blood glucose, and the teens receiving the text messaging intervention were compared with teens receiving a problem-solving intervention versus teens receiving standard care.
The study was a 12-month, randomized, controlled trial that enrolled 301 teenagers with T1D from two clinical sites in the U.S. The patients had an average age of 15 years and had lived with T1D for an average of 6.5 years. At the beginning of the study, the participants had an overall average A1C of 8.5 percent. Insulin pumps were used by 63 percent of the sample, and all patients were seen by their health providers quarterly.
All study participants were randomized to one of four groups. The first group, the text messaging (TM) group, received texts with daily reminders to check and to send reply texts with their blood glucose levels at self- selected times. The patients in the TM group started with one text on weekend days and gradually increased to a maximum of four texts daily. The second group, the problem-solving (PS) group, received five self-care modules that emphasized increased blood glucose monitoring and insulin bolus dosing (insulin dosing at mealtimes), as well as self-advocacy and transfer preparation. The third group, the TM+PS group, received both the text message and problem-solving interventions. The fourth group did not receive any intervention. There were 74 teens in the TM group; 74 teens in the PS group; 77 teens in the TM+PS group; and 76 teens in the standard care group
The research indicated that text message reminders appeared to preserve and potentially improve glycemic control. Additionally, in a multivariate mixed linear model, the frequency of response to text messages significantly predicted A1C levels (p
Original Source: https://www.newswire.com/news/a-two-way-text-messaging-system-benefits-glycemic-control-for-teens-with-type-1