Jun 12, 2017
-
(
Newswire
)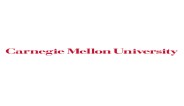 PITTSBURGH, June 12, 2017 /PRNewswire-USNewswire/ -- Rachel Harry, a teacher at Hood River Valley High School in Hood River, Oregon, was presented with the 2017 Excellence in Theatre Education Award during the 71st annual Tony Awards broadcast on CBS.
The award, which is presented by Carnegie Mellon University and the Tony Awards, was announced during the show by CMU alumnus Josh Gad, who introduced Harry to the audience.
The national award is the first to honor kindergarten through high-school (K-12) theatre educators who demonstrate a monumental impact on the lives of students and who embody the highest standards of the profession.
"I feel strongly that my teaching should be student-driven. I want my students to explore and to reach and to fail, because all of those things — especially failure — will lead to new avenues of learning. And that makes for better people, more well-rounded people, whether you go into the theater business or not," said Harry, who was an honorable mention choice for the award in 2016.
Harry has been teaching students theater at Hood River Valley High School for 30 years. She built the program and created performances that frequently sell out at the high school and a larger middle school theater with 1,100 seats. Among students and colleagues, she is known by her nickname, "Krum."
"One of the best experiences we have as the exclusive higher education partner of the Tony Awards is recognizing teachers, who inspire students every day to go out and make a difference. We think Rachel is an exemplary role model," said Dan J. Martin, dean of Carnegie Mellon's College of Fine Arts.
For more about Harry, CMU alumni appearances at the Tony Awards and resources for news media: www.cmu.edu/news/stories/archives/2017/june/2017-tony-awards.html
SOURCE Carnegie Mellon University
Related Links
Original Source: https://www.newswire.com/news/cmu-tony-awards-honor-theatre-educator-rachel-harry