Jun 13, 2017
-
(
Newswire
)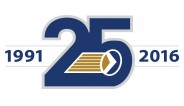 - Ryan, a leading global tax services firm with the largest indirect and property tax practices in North America, announced that Ryan eExtract® Version 3.0 for Oracle is available for deployment, enhancing Ryan's extensive data extraction application suite. This software tool updates the current application to provide additional user-friendly features, including an enhanced user interface and greater flexibility in utilizing custom queries for data extraction. The Ryan eExtract® for Oracle tool is an application that provides a simple interface for extracting master and transactional data along with other information from the Oracle e-Business environment. The tool can be tailored to capture customer-specific elements, such as key flexfields and other unique data points.
The intuitive, enhanced eExtract® tool has been updated to maintain the connection and upload details used to extract data and integration with Ryan's Client Data Portal, as well as extract data to delimited flat files for immediate upload. eExtract® Version 3.0 also provides a history of completed extractions that have been successfully uploaded and highly detailed data sets useful for a variety of tax reviews and an enhanced user experience.
"These user-friendly enhancements to the eExtract® for Oracle application will deliver improved value and greater capabilities for our clients," said Damon Chronis, Ryan President of U.S. Operations. "Ryan is committed to leveraging tax technology to drive greater tax performance and higher levels of value for our clients."
Ryan's future development plan for eExtract® includes custom enhancements for integrating with other Enterprise Resource Planning (ERP) systems, including JD Edwards, PeopleSoft, and the Microsoft Dynamics suite.
More information about Ryan's eExtract® Version 3.0 for Oracle can be found here.
About Ryan
Ryan is an award-winning global tax services firm, with the largest indirect and property tax practices in North America and the seventh largest corporate tax practice in the United States. With global headquarters in Dallas, Texas, the Firm provides a comprehensive range of state, local, federal, and international tax advisory and consulting services on a multi-jurisdictional basis, including audit defense, tax recovery, credits and incentives, tax process improvement and automation, tax appeals, tax compliance, and strategic planning. Ryan is a five-time recipient of the International Service Excellence Award from the Customer Service Institute of America (CSIA) for its commitment to world-class client service. Empowered by the dynamic myRyan work environment, which is widely recognized as the most innovative in the tax services industry, Ryan's multi-disciplinary team of more than 2,100 professionals and associates serves over 12,000 clients in more than 40 countries, including many of the world's most prominent Global 5000 companies. More information about Ryan can be found at ryan.com.
PRESS INFORMATION CONTACT:
Jim Aubele
SVP, Chief Marketing Officer
Ryan
972.934.0022
jim.aubele@ryan.com
SOURCE Ryan
Related Links
Original Source: https://www.newswire.com/news/ryan-launches-enhanced-eextract-version-3-0-for-oracle