Sep 13, 2017
-
(
Newswire
)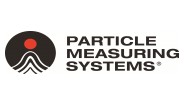 Particle Measuring Systems has just announced the release of the new LiQuilaz® II particle counter for DI water and chemicals. This will replace the long-standing LiQuilaz, an industry stalwart for over 25 years. The new LiQuilaz II particle counter produces essentially identical particle concentration numbers as its predecessor but now offers improved communications options.
This volumetric particle counter comes offers spectrometer grade particle resolution with models offering different ranges of particle sensitivity as low as 0.2 μm. It provides high-precision analysis for most process chemicals, including hydrofluoric acid and hot corrosive chemicals up to 306 °F (150 °C).  Volumetric particle counters offer the highest precision possible by measuring 100% sample volumes (up to 80 ml/min) so that short sampling intervals can be utilized without sacrificing statistical significance.
The new LiQuilaz II counter features both RS-485 and Ethernet network communications. The new Ethernet capability increases product flexibility and makes installation significantly easier. 
Media Contact
Nina Morton
Particle Measuring Systems
5475 Airport Blvd.
Boulder, CO 80301
Tel: 303-443-7100
nmorton@pmeasuring.com
Original Source: https://www.newswire.com/news/particle-measuring-systems-releases-new-liquilaz-ii-particle-counter-19671914