Sep 15, 2017
-
(
Newswire
)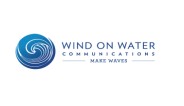 Thanks to economic recovery and a slew of new construction, sales are up for Hawaii's hot housing market. Based on market data from the Honolulu Board of Realtors, Compass Home Loans, LLC, a full-service, Hawaii-based mortgage banking company, recently named some of Hawaii's most in-demand neighborhoods for prospective buyers.
"Buyers need to act fast in Hawaii's competitive real estate market," said Compass Home Loans President Jon Whittington. "It's more important than ever to determine exactly what your desires and priorities are because listings for properties in the most popular neighborhoods don't stay on the market for long."
The median amount of time a single-family home remains on the market in Aina Haina and Kuliouou went from 65 days in July 2016 to only 13 in July 2017. Mililani, another family-friendly neighborhood, saw single-family homes spend a median of just eight days on the market, down from a median of 15 days in 2016.
The number of new listings in Ala Moana and Kakaako increased by 60 percent and sold 29 percent faster this year than they did in 2016. Condominiums in the area are getting snapped up even faster, spending nearly 50 percent less time on the market in 2017 than in 2016. New listings for Ala Moana and Kakaako condos also increased 25 percent this year.
Single-family homes on Oahu's North Shore sold 56 percent faster this year than last. Home to some of the most picturesque and iconic beaches in the world, this world-renowned piece of real estate goes from a meandering strip of laidback beach towns to a bustling epicenter during its high-profile surf competitions in the winter. North Shore condos are also hot-ticket items, selling 21 percent faster than last year. In July of 2016, condos on the North Shore spent a median of 97 days on the market; in July of this year, the median was just 15 days. There were roughly a quarter more listings this year for both condos and single-family homes than last year.
"Honolulu is one of the most expensive cities in the country for renters," said Andrew Kim, EVP, Production Manager for Compass Home Loans. "But if you're in the market to buy, there are hundreds of loan programs designed to help you afford a home that fits your budget and lifestyle."
Drawing upon their extensive market knowledge and industry-leading technology, the loan originators at Compass Home Loans make it quick and easy to finance your dream home. Start your journey to home-ownership at www.CompassHawaii.com or visit the company's head office at 1357 Kapiolani Blvd., Ste. 1450, or second location in Aiea at 98-167 Kaonohi Street to determine the best loan option to meet your home ownership goals.
About Compass Home Loans, LLC
A full-service, Hawaii-based mortgage banking company, Compass Home Loans, LLC is licensed as a Hawaii Mortgage Loan Originator Company and a sponsored third party originator authorized to originate FHA and VA loans. NMLS# 1194719. Compass Home Loans, LLC is regulated by the Hawaii Division of Financial Institutions.
Original Source: https://www.newswire.com/news/these-oahu-neighborhoods-are-heating-up-19941277