Oct 17, 2017
-
(
Newswire
)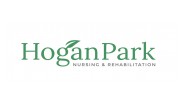 Hogan Park Nursing & Rehabilitation is pleased to announce the recent hire of Timothy Beall, who will be leading the nursing & rehabilitation facility as the new Administrator.
Beall graduated with a Bachelor of Science degree from The University of Texas at Tyler. He has worked in the industry as a Dietary Manager, CNA and an Administrator for the last eight years.
Beall's responsibilities will include overseeing the day-to-day aspects of running the facility. He will work directly with employees, residents, and the Midland community to ensure that Hogan Park Nursing & Rehabilitation's residents are receiving excellent care and attention.
Beall said he is excited to be part of the Hogan Park Nursing & Rehabilitation family and has already started to implement his goals, stating, "My goal is to increase the quality of care and to bring about culture change to the facility."
When not at the facility, Beall can be found spending time with his fiancé and son, Austin. He also enjoys shooting, sports and exercising.  
"The staff here at Hogan Park Nursing & Rehab are very passionate about their jobs," Beall said, "So I think it's important to all work toward a common goal and to be the best we can for our residents. I think together we will accomplish a lot and make Hogan Park Nursing & Rehabilitation the best it's ever been."
Hogan Park Nursing & Rehabilitation is a nursing and rehabilitation facility located in Midland, Texas that offers a living alternative for those unable to care for themselves. We offer a wide array of health, rehabilitation, dietary, and social services for short- and long-term stays. We participate in both Medicare and Medicaid. Our philosophy is that living and recovering must include caring for the mind, body and soul. When you can't live or recover in your own home, we invite you to ours.
For more information about Hogan Park Nursing & Rehabilitation, call (432) 683-5403.
Original Source: https://www.newswire.com/news/hogan-park-nursing-rehabilitation-hires-timothy-beall-as-new-20006576