Nov 5, 2017
-
(
Newswire
)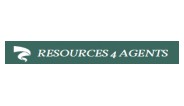 There are approximately 400,000 insurance agents currently working in the U.S. Some agents struggle. Others prosper. Some are masterful charismatics, while others stammer through their opening lines. It is certainly not an easy profession to master. The countless laws surrounding insurance and insurance sales, which often vary by state, just further complicate the process. When asked about his motives for writing his book, "Discover the Sales Instincts in You", Hudson Albert replied: "It is my desire as a coach to help everyone who wants to become a salesperson to meet their full potential." When asked to comment on the book itself, one customer wrote, "This book simplifies what so many sales people try to complicate. Hudson extracts exactly what is needed in a successful sale and lays it out, step-by-step."
Discover the Sales Instincts in You includes dozens of tips relating to productivity and salesmanship. More specifically, the book offers:
An introduction the seven stages of the sales cycle
Ways to connect with new and existing contacts
Methods to overcome common objections
Proven sample scripts for nearly every situation
You can find an in-depth summary of the publication and purchase your copy on Amazon; type in the search box (Discover the sales Instincts in You). The book can be picked up on Amazon for $20.00.
About Your Company: Hudson Albert is a certified insurance salesman with more than seven years of industry experience. Rapidly rising responsibilities and multiple industry awards are indicative of his success both on and off the selling floor. His company now offers webinars, group presentation, resume service and editing, and one-on-one coaching to interested individuals. Visit hudsonalbert.com for more information.
Original Source: https://www.newswire.com/news/award-winning-insurance-salesman-releases-how-to-book-20032360