Nov 6, 2017
-
(
Newswire
)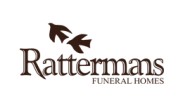 The Ratterman Family has been serving Louisville families for over 150 years. We are honored to be recognized as the "Best of Louisville" and grateful for the loyalty we have received from the families we served.  
Also, we appreciate the efforts of our dedicated staff for the high level of professionalism and energy they commit to every family we serve. Without their dedication, receiving this award would not have been possible. "This award may not be important to you, but what we did to earn it is," said Carl Ratterman.
32 years ago, Louisville Magazine created the city's first reader-voted awards to recognize the people and companies who make Louisville a great city. This Best of Louisville Award 2017 is a one of a kind in Louisville, Kentucky and Ratterman Brothers Funeral Homes is proud to be even nominated, let alone actually winning. We will make a renewed commitment to continuing to serve the families of Louisville, Kentucky with the same high standards of service and care.
Original Source: https://www.newswire.com/news/best-of-louisville-awards-2017-20032285