Nov 7, 2017
-
(
Newswire
)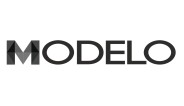 After analyzing the survey results from over 500 architects, designers, engineers and builders, Modelo Inc. has gained valuable insights into changes to not only the industry professional's increasing reliance on software in their workflows, but also the pace at which these changes are occurring.
Not surprisingly, 98 percent of the respondents from this market research benchmark study agree that a reliance on software has positively transformed the way organizations collaborate, build and design today. AEC professionals are most successful when they pair a forward-thinking mindset with intuitive, multifunctional technology, allowing for transparency with clients and productive design reviews.
Software is powerful for many reasons, but most importantly because it allows people from different disciplines to work together towards one main goal. Interestingly, 75 percent of respondents agree that software should save time and create efficiencies. The survey results show that not only does technology enable AEC professionals to explore new ideas, but it also saves time and creates efficiencies by promoting seamless communication through working collectively in a single, centralized platform.
Notably, respondents to the survey indicated that over two-thirds of architecture firms are willing to use new software on the market, which demonstrates these firms are continuing to make dynamic shifts toward becoming software-reliant organizations. Thirty-four percent of respondents agree that the time required to learn new software is an obstacle, and therefore software tools must have a robust onboarding process to guide firms through the early stages of implementation to overcome any challenges.
Further, once firms are onboarded with a new tool, clear and open communication with clients is crucial for maintaining a positive relationship, increasing engagement and making design decisions quicker. Touring models in Virtual Reality (VR) has become a key ingredient for engaging and immersing clients in realistic views of 3D designs. The research shows that this trend is becoming more popular at earlier stages in the design review process. In fact, 75 percent of respondents agree that VR makes client presentations more interactive, thus promoting collaboration and participation in the AEC space throughout the process.
With enthusiasm for the results of this benchmark report, Qi Su, CEO and co-founder of Modelo, states, "We conducted this inaugural research as a dedication to being a thought leader in the industry. This benchmark report demonstrates the global shift towards a reliance on software; but moreover, it exhibits how powerful it is to embrace technology as an AEC professional since so much change is happening at the moment. In the past few years, the industry has been slowly but surely adopting the tools that help make buildings and infrastructure smarter, while allowing communication and collaboration to be seamless. As an architect myself, I'm excited to continually report on the future of technology each year and see how it advances and progresses the industry for the better."
Commenting on the future of the industry, Modelo VP of Marketing Daniel Sims, states, "Software and digital design have directly contributed to the growth of the industry and the way AEC professionals build, communicate, design and deliver project information to stakeholders. The impact technology makes on a design professional's workflow will not slow down, and industry professionals will continue to help environments thrive by developing buildings and infrastructure that transform spaces with progressive techniques and a collaborative outlook to reach project goals."
Based on these research findings, it's important to note that in the next half-decade, designs will ultimately be driven by the creativity and experience behind them, but software and, moreover, a firm's IT department and BIM manager will continue to play a critical role in enhancing the design process and capabilities.
Modelo will be launching this 2018 Benchmark Report on the Future of Technology in the AEC Industry at Autodesk University in Las Vegas, Nevada, on Nov. 14-16, 2017, and is located at booth #D401.
Keep up with Modelo on Twitter and Facebook throughout the conference and stay in the know with live updates.
About Modelo: Modelo Inc. was founded to help CAD professionals manage their design assets, create interactive presentations and collaborate on 3D designs online on any device. The company has grown significantly since launching its product out of beta in 2017 and over 24,000 projects have been created in Modelo by users across hundreds of firms around the globe. Modelo has also partnered with leading businesses including architecture firms, Viñoly Architects, Ennead Architects and KPF, as well as retailers, Dunkin' Donuts and Telstra, to enhance their communication and visualization workflows.
Contact:
Daniel Sims, Vice President of Marketing at Modelo
+1 (617) 945-8697 or dsims@modelo.io
Original Source: https://www.newswire.com/news/modelo-inc-launching-2018-benchmark-report-on-the-future-of-technology-20042841