Nov 9, 2017
-
(
Newswire
)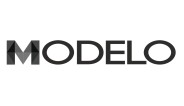 ​On Nov. 14 through Nov. 16, 2017, Modelo, Inc. will be exhibiting at Autodesk University 2017 in Las Vegas, Nevada, where it will announce the launch of its 2018 Benchmark Report on the future of technology in the AEC industry and an architect's increasing reliance on software. Modelo was founded to help CAD professionals manage design assets, markup 2D and 3D designs, interactively present designs, and collaborate on 3D designs online, on any device.
The Autodesk University conference consecutively brings together an enormous group of CAD users, builders, doers, forward-thinkers and industry thought leaders. This is a show that pushes design to the limits, shapes industry trends, and develops success through innovative conversations. Modelo will be leading the thought-provoking conversation by presenting its 2018 Benchmark Report on the Future of Technology in the AEC Industry.
Modelo is located at booth #D401, presenting research findings, sparking conversations, giving product demonstrations, and connecting with conference attendees on the expo floor. To demonstrate how easy it is to visualize and present unbuilt spaces while managing design assets in one place, Modelo is giving away free 'Modelo Cardboards' for participants to explore their 3D designs and 360º panorama tours in Virtual Reality on their phone using the internet.
With enthusiasm for connecting with thought leaders on the future of making things, Qi Su, CEO and Co-Founder of Modelo states, "Throughout Modelo's journey, we have consistently paired innovative technology with sensible insight from our users to help shape a product that pushes the boundaries and truly revolutionizes workflows." He adds, "We're excited to present our research findings from the 2018 Benchmark Report on technology in the AEC industry, while demonstrating our robust product to all the inventors, builders, and go-getters attending Autodesk University 2017."
In addition to being a complete Design Asset Management (DAM) solution, some of Modelo's key features include creating animated walkthroughs in minutes, providing clear feedback directly onto the 3D model during the design review phase, keeping all project-related files in one location, available to all collaborators in the cloud, and creating interactive 3D presentations which are accessible on any device.
Keep up with Modelo on Twitter and Facebook throughout the conference and stay in the know with live updates.
About Modelo: Modelo Inc. was founded to help CAD professionals manage their design assets, create interactive presentations, and collaborate on 3D designs online on any device. The company has grown significantly since launching its product out of beta in 2017 and over 24,000 projects have been created in Modelo by users across hundreds of firms around the globe. Modelo has also partnered with leading businesses including architecture firms, Viñoly Architects and Ennead Architects, as well as retailers, Dunkin' Donuts and Telstra, to enhance their communication and visualization workflows.
Contact:
Daniel Sims, VP of Marketing at Modelo
+1 (617) 945-8697 or dsims@modelo.io
Original Source: https://www.newswire.com/news/modelo-inc-exhibiting-at-autodesk-university-las-vegas-2017-where-it-20047697