Nov 9, 2017
-
(
Newswire
)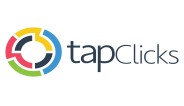 ​​TapClicks, the world-class marketing dashboard reporting company recently named #1 fastest growing company in Silicon Valley based on the 2017 Inc. 5000 list, announced today a new data integration with SEO and search engine marketing data company SEMrush.
The data partnership will bring competitive search data from SEMrush into TapClicks alongside over 1400 channel data source integrations. Marketers can use the combined power of these data sources and SEMrush to make more agile business decisions, increase revenue, and dramatically decrease the time they spend on marketing reporting. The time marketers save by connecting all their data lets them devote more attention to critical analysis and insights that drive customer growth.
"This partnership gives TapClicks customers even more control over all parts of their marketing campaigns. SEMrush's domain analytics tools are vital to gaining that SEO edge over competitors, and the addition of these tools to TapClicks Reporting and Dashboards, is just another step in making our platform the most comprehensive marketing reporting tool in the market," said Babak Hedayati, CEO of TapClicks.
The easy one-step connection will give SEMrush customers access to internal and competitor domain analytics data in their TapClicks instance. The new data connection only requires a single login and gives marketers access to their domain level keywords, backlinks, and paid and organic search terms for their own site and their tracked competitors.
With this connection, SEMrush customers can see these high-value metrics in their TapClicks dashboards:
Organic traffic
Organic keywords
Organic competitors
Paid search competitors
Product Listing Ad (PLA) competitors
Country-specific metrics
Domain analytics data from SEMrush drive SEM/PPC decisions, let marketers be more agile when dealing with competitors, and give marketers insight into how they should redefine their on-site SEO. These valuable metrics can also be enable marketers and agencies to build reports that prove their value to potential clients. By combining the power of SEMrush domain analytics with TapClicks reporting, marketers can be more agile and competitive in their strategies.
About SEMrush: SEMrush is one of the world's leading competitive intelligence suites and all-in-one platforms for digital marketing professionals. It provides data and analysis on websites' SEO, paid search, social media and link-building activities. In addition to being a powerful competitor analysis toolkit, SEMrush offers features to help companies optimize their own online presence, such as its Site Audit and Brand Monitoring tools.
About TapClicks: TapClicks, Inc. is a leading marketing technology company and marketing dashboard and reporting provider for agencies, media companies, brands and enterprises. Its new, fully integrated marketing operations platform includes an order entry and proposal generator, enhanced workflow and task management, insightful analytics, and automated reporting -- all within a single intuitive user interface available on demand in the cloud. Today, TapClicks delivers over 1,000,000 marketing dashboards to over 10,000 brands and over 3,500 media companies and agencies worldwide.  TapClicks was founded in 2009 and has offices in Europe, Latin America, and across the globe in addition to its Silicon Valley headquarters. For more information, please visit http://www.tapclicks.com.
PR Contact:
Gary Malhotra, Vice President - Marketing at TapClicks
gary.malhotra@tapclicks.com
Maryna Hradovich, Vice President, Strategic Growth and Development at SEMrush
maryna@semrush.com  
Original Source: https://www.newswire.com/news/new-partnership-with-semrush-gives-tapclicks-customers-faster-greater-20045616