Nov 14, 2017
-
(
Newswire
)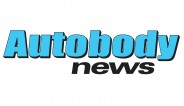 ​​​​Pro Care Collision is a family-owned-and-operated business that was founded 16 years ago by owners Kevin and Laura Pyle, and currently has two locations open in the Northern Dallas area.
Involved in the automobile industry in some capacity his entire life, Pyle learned how to do body work and paint at his father's shop, starting at a very young age.
After working with his father for several years, Pyle earned a BBA in Marketing from Texas State University in 1993, and landed a job with a major advertising agency right out of college. Working as an account executive coordinating huge national accounts such as Bank One (now Chase), 360 Communications (Sprint) and General Motors, Pyle learned a lot while refining his business and management skills.
Eventually, Pyle's entrepreneurial spirit kicked in when he decided to enter the collision repair industry and continue his family's legacy. In 2001, he founded Pro Care Collision, a business that has grown every year since first opening its doors.
It hasn't been easy, but nothing important ever is.
"2016 was our best year yet, and we are tracking to exceed those numbers this year," Pyle said. "We've grown from three employees to 30 and now have two locations. It has all been built on customer service and being relentless when it comes to quality."
One of the quality decisions that Pyle made last year was switching over to AkzoNobel and starting to use its Sikkens product. Although his crew of two painters and two preppers at each location has only been spraying the product for about a year, Pyle saw immediate improvement, and hasn't looked back since.
As a shop owner who works on a lot of high-end cars, Pyle said he is always looking to provide his customers with the best finished product he can get, and Sikkens provides that.
"We want to exceed people's expectations with our work, and this product helps us achieve that," he said. "We work on Maseratis and Rolls Royces here, but we also have a few Hyundais and Kias in the shop. Regardless, we want all of them to look amazing, whether it's a $100,000 car or a 10-year-old Toyota."
Pyle has been boosting his bottom line since switching over to the Sikkens product.
"The color covers amazingly well," Pyle said. "We're normally getting 1.5 coat coverage, even on the lighter colors that usually like to bleed through, so we're saving time and product as a result."
In addition to being a big fan of the Sikkens basecoat, Pyle and his crew are also delighted with the clear coat for its beneficial features.
"The Sikkens clear has a deeper and more luxurious shine that is noticeable to the eye, and that is what registers with the customers," he said. "I can't say enough about the depth of the clear even from the first coat, because it makes us smile every time we walk by a car that just rolled out of the booth."
The color matching that Pyle has seen with the Sikkens system is top-notch across the board, he explained.
"Any time there is a tinting issue, with the help of the Automatchic Vision (camera) combined with the painters' skill set, it becomes a non-issue, and they keep moving with little or no wasted time," he said. "This means we have happier techs, more money for them and improved cycle times for the shop, so it helps us on several levels."
When it comes to any product that you're using in a high production environment, support is key, and Pyle knows he gets world-class customer service from Sikkens.
"The amount of quality support that we have received from the AkzoNobel team is immeasurable," Pyle said. "Every employee from AkzoNobel whom we have met is always a phone call away and never above trying to help with any request that we have. From the top to the bottom of this organization, the AkzoNobel people are all very knowledgeable and up to speed on what is going on in the industry. The information that they give us is instrumental, because they know the market—what other successful shops are doing and what will be coming along next."
With possible expansion in his future, Pyle relies on AkzoNobel to help him when that time comes, he said.
"AkzoNobel has been a solutions-driven partner with us since day one, and it has been a great relationship," he said. "They are always taking that extra step to help our facilities succeed, and we often meet with them to discuss our plans for opening a third location and what we can do to work together to meet their goal."
Pyle is proud of his flourishing business and credits much of his success to companies such as AkzoNobel.
"The bottom line is this—we are extremely pleased with the quality of the product, the strategic input from the company and the noticeable improvements it has made to our business as a whole," he said.
Pro Care Collision
​Flower Mound, TX
pccollision.com
Company At A Glance...
Type:  Collision Repair
Facility Employees:  30
In Business Since:  2001
Number of Locations:  Two
DRP Programs:  Three
Combined Production Space:  30,000 square feet
AkzoNobel
Troy, MI
akzonobel.com
To read more body shop profiles like this and stay current on collision repair industry news, visit autobodynews.com.
Sign up to receive the free Autobody News electronic newsletter each week.
For more information, contact Bill Pierce, Digital Marketing Manager at Autobody News magazine.
Original Source: https://www.newswire.com/news/autobody-news-north-texas-2-shop-mso-loves-color-matching-coverage-and-20048548