Nov 14, 2017
-
(
Newswire
)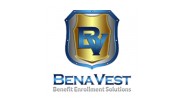 After the devastation in Puerto Rico by Hurricane Maria, more and more are finding out about their qualification for Obamacare with a Special Enrollment Period that could be in effect until the end of 2017.
While individuals and families in Puerto Rico are recuperating from the heavy hit Hurricane Maria caused, more and more people are realizing their opportunity for Healthcare Insurance. With the rules of a "Special Enrollment Period" (SEP), all individuals and families affected by the hurricane have the chance to get enrolled in a new 2017 plan that fits their needs properly.
Although many have stayed on the island after the disaster, reportedly, tens of thousands of Puerto Ricans are moving to Florida. Moving or not, CMS still allows a special enrollment to those affected, and all can grasp at the opportunity for a qualified health insurance plan that can last until the end of 2017. CMS will continue to examine the circumstances in the areas affected by hurricanes and will consider taking action that reaches beyond December 31, 2017, if needed.
One of the largest South Florida Obamacare Enrollment Centers, ezHealthMart, decided to take the initiative and help these people get enrolled with a new plan that fits their needs. "We know their struggles and want to help." said the owner, Joe Gannon, who has family members located on the island. "There's plenty of great plans on the market for people that still need it."
ezHealthMart has 20 physical Obamacare locations with over 500 qualified state-licensed insurance agents helping Puerto Rico health insurance enrollment efforts. In person or online, people can find Obamacare Quotes in real-time. Their main enrollment centers are in Hollywood, Miami and West Palm Beach.
For more information, call 877-962-8332 or visit http://ezhealthmart.com
Original Source: https://www.newswire.com/news/puerto-rico-health-insurance-opportunity-puerto-ricans-now-qualify-for-20058466