Oct 3, 2017
-
(
Newswire
)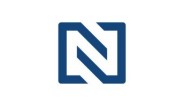 Robert Wilkerson, Senior Mortgage Consultant, Finance of America Mortgage, LLC, has joined The Expert Network©, an invitation-only service for distinguished professionals. Mr. Wilkerson has been chosen as a Distinguished Mortgage Professional™ based on peer reviews and ratings, dozens of recognitions, and accomplishments achieved throughout his career.
Mr. Wilkerson outshines others in his field due to his numerous awards and recognitions, outstanding customer service, and extensive educational background. He began his career in finance in 2009 after earning his Bachelor of Arts in Entrepreneurship and his Bachelor of Science in Real Estate cum laude from the University of Saint Thomas. Mr. Wilkerson also has extensive experience and training in the financial industry, including his Series 7 and Series 66 investment licenses. He now works as the Senior Mortgage Consultant of the Purchase Team at Finance of America Mortgage, LLC where he is a member of the company's President's Club.
With a reputation for himself as a leading lender that clients can trust, Mr. Wilkerson brings a wealth of knowledge to his industry and, in particular, his area of expertise, residential loans in the Twin Cities area. When asked what inspired him to pursue a career in mortgages, Mr. Wilkerson said:
"I realized that I liked the mortgage world better than financial planning. At the time, TruStone Financial, a small credit union, was doing the mortgages for our clients, so I asked a referral partner if he would give me a shot at his company. I started in their refinance business in June of 2013 and haven't looked back since."
Mr. Wilkerson centers his practice on tailoring personalized strategies for each client, open communication, 24/7 availability, and maintaining an independent network of REALTORS®. His extensive background and natural customer service skills have made Bob the go-to lender for Conventional, FHA, USDA, VA, Portfolio, and Construction loans in the Twin Cities area.
As a thought-leader in his field, Mr. Wilkerson offers lunch and learn seminars to first-time homebuyers as a way to teach them about the ins and outs of getting a mortgage. To do this, it is imperative that he stays on top of prevailing trends within the Twin Cities' first-time homebuyer market. Discussing some of the current challenges, he noted:
"It's becoming increasingly difficult for millennials to find affordable homes and that generation is much of what the first-time homebuyer market is comprised of. First, there is low inventory right now, which is making the prices go up. Second, a lot of the millennials have mounds of student loan debt and that makes it a much bigger hurdle to acquire financing at a good rate."
For more information, visit Mr. Wilkerson's profile on the Expert Network© here: https://expertnetwork.co/members/robert-wilkerson/240bb09c1c62fae3
The Expert Network© has written this news release with approval and/or contributions from Robert Wilkerson. The Expert Network© is an invitation-only reputation management service that is dedicated to helping professionals stand out, network, and gain a competitive edge. The Expert Network© selects a limited number of professionals based on their individual recognitions and history of personal excellence.
Original Source: https://www.newswire.com/news/robert-wilkerson-has-been-recognized-among-the-top-in-his-industry-by-19958778