Oct 10, 2017
-
(
Newswire
)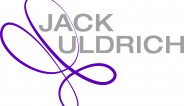 International Futurist Jack Uldrich began his week of events in Scottsdale, Arizona today, addressing leaders on future trends in monitoring and security at The Monitoring Association's 2017 Annual Conference. 
Tomorrow, Mr. Uldrich will be speaking in Chicago, sharing his insights on the future of the legal industry for a large national retail association. He will then travel to Orlando on Wednesday to discuss the future of hospitality and tourism with executives from a leading international travel company. On Thursday, Mr. Uldrich will speak to the world's leading research and advisory company on future trends in the global supply chain. 
The author of eleven books, including The Next Big Thing is Really Small: How Nanotechnology will Change the Future of Your Business; and Jump the Curve: 50 Strategies to Help Your Company Stay Ahead of Technology, Jack Uldrich travels the world speaking to audiences the latest technological trends that will transform their organizations.
Uldrich says, "Thinking like futurists revolves around these basic tenets: understanding the trends transforming the world of tomorrow; taking action in the face of uncertainty; developing an appreciation for humility and embracing the concept that unlearning is as important as learning when it comes to future trends."
Most importantly Uldrich wants his audience members to adopt new open mindsets and to begin acquiring the tools to create the future themselves.
Lauded for his research and speaking on technology, change management, and leadership skills, Jack Uldrich has addressed numerous businesses, trade associations, educational, government and investment groups around the world. His recent client list includes the Urban Land Institute, Power South, the Wyoming Governor's Forum, Emerson, AgPartners, STORE Company, FedEx, Verizon, and the U.S. Chamber of Commerce. 
Parties interested in learning more about Jack Uldrich, his books, his daily blog or his speaking availability are encouraged to view his website.
Original Source: https://www.newswire.com/news/acclaimed-futurist-to-speak-about-future-trends-in-four-industries-19993926