Oct 10, 2017
-
(
Newswire
)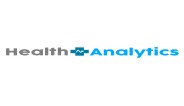 Data Technology Systems, Inc. (DTSI) the parent company of Health Analytics announced today that it has entered into a definitive agreement to acquire Gshala. Gshala is a 6-year-old India based company that has reached out to over 6 Million users and currently has over 150,000 customers in the public sector. Gshala has partnered with the Institute of Engineers in India in order to load content for quizzes and surveys for engineering students entrance exam certifications. Gshala's survey technology platform is a robust technology platform that Health Analytics will utilize in order to launch its first series of products here in the United States. Health Analytics focuses on empowering health organizations to be able to better track, manage and improve their health data by utilizing extensive domain knowledge and deep EHR/EMR integration for unparalleled analytics through our custom Dashboard.
"Today is a great day for providers and patients of all types of health care systems," said DTSI CEO, Mike Sarwari. "The acquisition of Gshala's survey technology platform will allow our company to go to market with our products that are affordable to small, medium and large health care enterprises. We are thrilled to welcome the Gshala team to the DTSI family and look forward to exciting progress in the months to come."
Health Analytics realizes that there are lots of technology platforms created to help support large health care enterprises; however, there are very few cost-effective technology platforms created for the small and medium-sized health care professionals that can integrate with EHR/EMR systems. Health Analytics is determined to utilize cost-effective methods in order to be able to allow small and medium-sized health care professionals to be able to compete with large healthcare enterprises.
"Since inception Gshala has been committed to providing the highest quality products and unique robust features to our clients. We believe that the combination of Gshala with DTSI will provide our team with the support necessary to continue to grow, enter and disrupt new markets while maintaining our quality focus and will continue to deliver superior products to our customers under the DTSI umbrella," says Arpit Thakar, President/CEO of Gshala.
Health Analytics focuses on helping health care organizations improve the overall patient experience. Patients have many choices in their ability to choose their health care providers and providers need to do a better job in catering to their patient's needs. The first product that Health Analytics will launch in the marketplace concentrates on taking paper questionnaires at the clinics and converting these questionnaires into digital formats. Health Analytics combines both patient data and analytics in order to be able to create high standards for care in clinics and hospitals. The company is focused on creating technology to help improve patient experiences at hospitals and clinics.
About Data Technology Systems, Inc:
DTSI with its Health Analytics division focuses on empowering health organizations to be able to better track, manage and improve health data. Health Analytics utilizes cost-effective methods in order to be able to secure patient information and integrate that same patient information with health care organization's Electronic Health Record (EHR) systems. The goal of Health Analytics is to improve the experience that a patient has with a provider. One of Health Analytics products is taking a paper questionnaire from clinics and converting the questionnaire into digital formats. This allows a clinician and hospital professional to have access to the data through a digital portal. Health Analytics creates surveys and questionnaires with our technology platform for all types of businesses whether they are small and medium-sized organizations or large Fortune 500 companies.  Our premium products offer complete integration, dashboard access, and extensive analytics for complete patient data on one screen.
About Gshala:
Gshala is an information data capture company with a sole focus on the development of high quality, unique, survey and questionnaire systems. Gshala has worked in the educational field in India offering full data capture and analytics focused on students of all levels. Gshala also operates in Europe. Gshala was founded in 2010 and is based in Gujarat, India.
Arch Phang
Data Technology Systems, Inc.
Phone: 800-901-2516
arch@healthanalyticsinc.com
www.healthanalyticsinc.com  
Original Source: https://www.newswire.com/news/dtsi-to-acquire-gshala-to-create-groundbreaking-healthcare-platform-19994876