Oct 10, 2017
-
(
Newswire
)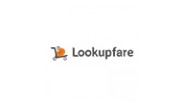 After two decades of its first scheduled flight from Manchester, Virgin Atlantic is all set to write history by making its biggest offering of flights from Manchester. In 2018, the airline will offer 40,000 more seats as compared to previous years making it a highly impressive network of routes from Manchester to the United States; offering more than 350,000 seats on direct flights.                               
In fact, the British carrier now offers direct flights to seven destinations in the US and the Caribbean from Manchester. This includes three new routes that commenced earlier this year to Boston, San Francisco, and New York.       
Virgin Atlantic has also entered into an agreement with Delta Airlines that will provide passengers with better connectivity to over 200 destinations in the U.S. These one-stop flights will fly via New York and Atlanta.           
Meanwhile, Virgin Atlantic also announced that it will operate Boeing 747 and A330 - two of its largest aircraft - for flights flying to New York JFK and Atlanta from Manchester.           
Shai Weiss, Virgin Atlantic's Chief Commercial Officer said, "2017 was a landmark year for Virgin Atlantic in Manchester, as we launched our hat-trick of new routes and coined the phrase 'ManFran' when we introduced the city's first flight to San Francisco.  We're delighted to see that customers in the North West are enjoying our unique flying experience, and 2018 is set to be even better with the introduction of an improved schedule which provides more seats on the most popular services, and will see more of our iconic 747s aircraft and a fully Wi-Fi connected fleet."
Stephen Turner, Commercial Director of Manchester Airport commented; "To see Virgin Atlantic increase capacity on two of its most popular routes is incredibly pleasing and something which our passengers will welcome I am sure."
He further added, "The airline has an excellent selection of routes across America from the UK's global gateway in the North, which as well as offering great holiday destinations, has also unlocked a wealth of economic opportunities for the region, most notably, the carrier's San Francisco service."
About Lookupfare
Lookupfare is one of the leading travel portals in the United States. Travelers can find an exciting assortment of travel deals to destinations all across the globe. It offers the most competitive travel deals in the industry providing its travelers with the most cherished travel dairies. Headquartered in Cleveland, it also offers a wide array of custom travel deals such as First Class flight deals, Business Class flight deals, Last Minute flight deals, etc.
Original Source: https://www.newswire.com/news/lookupfare-gears-up-for-virgin-atlantics-new-endeavor-19995781