Oct 11, 2017
-
(
Newswire
)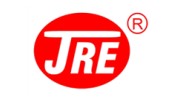 ​​Reliability, integrity and innovation are central to JRE Private Limited's scheme of things. Since the year 1981, JRE has been designing and delivering flexible hoses, quick couplings, loading arms and roof drain systems for industrial applications with remarkable consistency. Thanks to its innovative ways, quality compliances and technical prowess, the manufacturer can deliver products with near zero defects at competitive prices. JRE also represents top specialised equipment brands, including, but not limited to, Wiese Europe, DITEC, Kompaflex, CavMac, SUBITEC, AKVOLA Technologies, SOPAT and TODO with equal efficacy and passion.
Replying to a query related to JRE Private Limited's product range, one of its executives recently stated, "JRE Private Limited aims to support product requirements of an eclectic clientele with a diversified product portfolio. We continue to serve as one stop solution for marine loading arms: roof drain hoses and systems, API couplers, metallic bellows, rubber bellows, PUHB saddles, hose movers, hose rack, along with folding cages and stairs. Additionally, we carry a broad range of flexible hoses and couplings, each bringing performance, durability and affordability to the table."
JRE's hoses selection is inclusive of rig hoses, composite hoses, utility rubber hoses, specialized rubber hoses, stainless steel hoses, FDA hoses, PTFE hoses and hydraulic hoses. Coming complete with Quick Release Couplings (QRC), Quick Camlock Couplings, Ground Joint Couplings, Chicago Couplings and Food Industry Couplings, its coupling selection is also impressive in terms of quality and performance. Given the features they bear, the products find application across sectors, such as offshore, refinery, rail and truck wagon, jetty, lube, bunkering, tank farm, chemical, food and paint. JRE invests heavily on its systems and processes to ensure innovative products, meeting industry-specific requirements.
Offering insight into the utility rubber hoses on offer, the executive further stated, "In all its existence, JRE has excelled in designing and delivering quality backed utility rubber hoses. We carry a broad range of utility rubber hoses, including heavy-duty air and water hose, rock drill hose, pneumatic tool hose and steam hoses. The product range is diversified enough to cater to the varied application needs of our domestic and offshore clients holistically. All our products are efficient, reliable and cost effective, and the utility rubber hoses range is no exception either."
An integral part of the JRE's utility rubber hoses, the heavy-duty air/water hoses are ideal for general air and water application in sectors like industry and irrigation. The cover is made of Natural Rubber, rendering it with ageing properties.  Synthetic yarn with a high level of retentiveness is used for reinforcement, making the hose sturdy and durable. The air/water hose is IS-446, Type-I & IS-444, Type-2 compliant, and work seamlessly in temperatures ranging from -40°C to + 80°C. Additionally, JRE, the top Air water hose manufacturer also offers superior Kompaflex expansion joint at affordable prices.
About JRE Private Limited:
JRE Private Limited is a Mumbai based manufacturer and supplier of top quality yet affordable flexible hoses: quick couplings, loading arms, and roof drain systems for multiple industries. The top bellow manufacturer in India also represents speciality equipment brands, including Wiese Europe, DITEC, Kompaflex, CavMac, SUBITEC, AKVOLA Technologies, SOPAT and TODO. Thanks to its quality focus, JRE Private Limited has emerged as the top rubber hose manufacturer.
Contact Information:
JRE Private Limited  
35, 3rd Floor, Mistry Building, Above Allahabad Bank,
635 J.S.S Road (Metro Side)
Mumbai - 400002 India
Tel: 91-22-66368931 / 91-22-66368932
Fax: 91-22-66368933
Email: info@jreltd.com
Website: http://www.jreltd.com/
 
# # #
Original Source: https://www.newswire.com/news/jre-private-limited-offering-a-broad-range-of-efficient-yet-economical-19997222