Oct 13, 2017
-
(
Newswire
)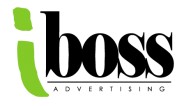 Recent market reports reveal that cannabis legalization is significantly impacting the financial markets. According to Forbes, more and more states are expected to come on board in the near future, and experts predict that sales will reach over $20 billion by 2019. With higher demand for cannabis, learning how to invest in the market is becoming readily available.
The GreenStreet Academy is launching a marijuana stocks educational course. The educational platform teaches novice investors on stock basics and fundamentals. The GreenStreet Academy provides pertinent information that can help future investors reach their cannabis investing goals.
Did you know there are more than 300 cannabis-related companies now trading publicly on the over-the-counter (OTC) market? This means that individuals all over the United States can purchase shares of stock in these cannabis companies for just pennies on the dollar.
Unfortunately, because the marijuana industry is considered to be the "Wild West" of the investment world, it is extremely risky to invest in these companies. But from learning the correct information and gaining access to the right resources, The GreenStreet Academy can be an imperative resource to bolster investor investment portfolios.
The GreenStreet Academy's mission is to educate novice investors about the space to make informed and educated investment decisions. The Academy's central focus is on providing its participants with quality information on investments in the over-the-counter market. With this, The GreenStreet Academy builds confident investors.
Students will receive valuable investor information through exclusive course content, like interactive training and animated videos. These serve as a guide to novice investors, educating GreenStreet students on the ins-and-outs of the market.
The GreenStreet Academy's class curriculum starts with a welcome and program overview of the course. It also includes a multitude of stages, like beginner educational resources, where students receive an online cannabis stock investors manual; and the cannabis stocks courses, dispersed into ten video modules, ranging from the history of the stock market to buying and selling stocks.
Signing up for The GreenStreet Academy is hassle-free on its platform. Join today and get exclusive access to the team of experts at The GreenStreet Academy. Also, for a limited time, new students who pre-register will receive a bonus offer until Oct. 31, 2017. The VIP Academy Membership is valued up to $297, but currently available for only $97. This includes everything inside The GreenStreet Academy Basic and Fundamentals course plus: monthly calls with founder Khadijah Adams, private Facebook group access, cannabis investing blueprint mindmap, and so much more!
To pre-register for The GreenStreet Academy Basic and Fundamentals course visit, http://thegreenstreetacademy.com/pre-registration
For more information on the academy or to connect with an educational specialist contact connect@thegreenstreetacademy.com or call 720-575-0796 today.
For media or press inquiries, please contact media relations liaison, Dana Blickensderfer at Info@iBossAdv.com.
About The GreenStreet Academy
The GreenStreet Academy is an educational platform that teaches novice investors on stock basics and fundamentals. The GreenStreet Academy provides its participants with quality educational resources and tools to help them navigate their way through the basics in cannabis stock investing while avoiding common pitfalls that investors often may encounter. Learn from industry professionals at The GreenStreet Academy today and get the inside-look at marijuana stocks and investing in the cannabis space! For more information visit: http://thegreenstreetacademy.com
Disclaimer: The GreenStreet Academy is not a licensed broker-dealer, market maker, investment advisor, or underwriter. All information provided is for educational and informational purposes only and should not be construed as an offer or solicitation of an offer to buy or sell securities. Furthermore, investing in such securities involves substantial risk of loss and investors should seek advice from financial professionals before investing. The GreenStreet Academy may express or utilize testimonials or descriptions of past performance, but such items are not indicative of future results or performance, or any representation, warranty or guaranty that any result will be obtained by you. These results and performances are NOT TYPICAL, and you should not expect to achieve the same or similar results or performance. Your results may differ materially from those expressed or utilized by The GreenStreet academy due to a number of factors.
Original Source: https://www.newswire.com/news/the-greenstreet-academy-launches-marijuana-stocks-educational-course-19999347