Nov 1, 2017
-
(
Newswire
)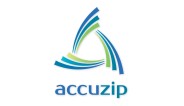 AccuZIP, a leading provider in data quality and mailing software solutions announced today the launch of its newly revamped website. The new and completely redesigned website offers visitors richer insight into the company's revolutionary products, services and support options in a responsive cross-platform design.
The newly redesigned website offers quick and easy access to essential information and features providing a better understanding of the company's innovative products and technical support services. The secure website has a comprehensive user forum and support section along with updated company news and events, press releases, industry associations and customer testimonials


The new website has a clean design, improved functionality, and enhanced content focused on AccuZIP's mission to provide world-class support and solutions to our customer partners. The new website goes live, today, November 1st, 2017 and is located at the same address: http://www.accuzip.com ​
According to a 2015 study, approximately 56% of consumer traffic to leading US websites comes from mobile devices. As far back as 2014, Google announced there are more mobile searches than desktop searches. Because of this, AccuZIP prioritized user experience when viewing the new site on mobile devices without compromising the desktop user experience.
"For the past 25 years, AccuZIP's number one priority has been, and will continue to be, support and customer experience.  With the new site, customer partners will have quicker access to our Live Chat help, which is available from 8 AM to 7 PM Eastern time. We've also included new content in our Support section, which includes resources for new mailers as well as current and past webinar and educational information." – Kristen McKiernan, President

The new "I am Interested In" section allows visitors to quickly navigate to popular areas of the site and find the information they are looking for. To see a comprehensive listing of all AccuZIP products, the site has a single page listing all available solutions.  Visitors also have the option of viewing the available products by category making for easier navigation.

AccuZIP's new website will be updated on a regular basis with news of product launches, business activity, corporate milestones, events, educational resources and security compliance information. Visitors are encouraged to explore the new website at http://www.accuzip.com           
Original Source: https://www.newswire.com/news/accuzip-announces-new-website-launch-20024070