Nov 1, 2017
-
(
Newswire
)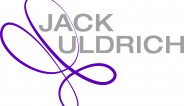 ​​Following a busy October in which he delivered thirteen keynotes throughout the United States, global futurist Jack Uldrich starts a presentation-filled November, with eleven events beginning today in Atlanta, GA.
This month, Mr. Uldrich will focus on future trends in a wide variety of industries, including agriculture, estate planning, banking, wealth management, construction, auditing, and  insurance. With his extensive list of former clients and best-selling books, Mr. Uldrich has proven himself versatile and innovative in both his public speaking work and his writing.
The author of eleven books, including The Next Big Thing is Really Small: How Nanotechnology will Change the Future of Your Business; and Jump the Curve: 50 Strategies to Help Your Company Stay Ahead of Technology, and Foresight 20/20: A Futurist Explores the Trends Transforming Tomorrow, Mr. Uldrich travels the world speaking to audiences about the latest technological trends that will transform their organizations. He was also recently nominated for the Midwest Book Award for his children's book, A Father's Kiss, and he is an ongoing contributor on emerging technologies and future trends for publications including The Wall Street Journal, Forbes, Wired Magazine, and BusinessWeek.
This month, his speaking engagements include:
NOV 1: "Future Trends in Wealth Management" - Atlantic Trust, Atlanta, GA
NOV 3: "Future Trends in Agriculture and Banking" - KFSA, Branson, MO
NOV 6:  "Future Trends in Risk Management and Insurance" - Private Risk Management Association, Tempe, AZ
NOV 7: "Future Trends in Construction" - Construction Industry Roundtable (CIRT), Palm Beach, FL
NOV 8: "Future Trends in Estate Planning" - Boston Estate Planning Council, Boston, MA
NOV 9: "Future Trends in Wealth Management" - Atlantic Trust, TBD, FL
NOV 13: "Future Trends in Farming and Agriculture" - Farm Credit Service, Nashville, TN
NOV 14: "Future Trends in Auditing" - MIS Institute, Las Vegas, NV
NOV 15: "Future Trends In Manufacturing" - Vistage, Cleveland, OH
NOV 28: "Future Trends in Banking" - Private client
NOV 30: "Future Trends in Construction" - Private client 
Mr. Uldrich, the founder of The School of Unlearning, dedicates himself to helping businesses, governments, and nonprofit organizations prepare for and profit from periods of profound transformation.
According to Uldrich, "New advances in technology bring forth exciting discoveries every day. But often lost in this new reality is the fact that organizations must unlearn old, obsolete knowledge and old ways of doing business before they can seize tomorrow's opportunities."
Uldrich has addressed Fortune 100 corporations, venture capital firms, associations, not-for-profit organizations and state and regional governments on five continents. His client list includes the National Association of Manufacturers, Verizon, Emerson, Trane, Siemens, Eaton, PMMI, and ABB/Thomas & Betts.
Parties interested in learning more about these events, his books, daily blog, or his speaking availability are encouraged to visit his website.
Original Source: https://www.newswire.com/news/best-selling-author-and-distinguished-speaker-to-deliver-eleven-20027510