Nov 7, 2017
-
(
Newswire
)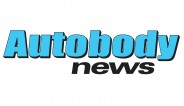 At Joe Hudson's Collision Center, the motto is, "Customers come first." 
If you ask any of the company's 800 employees what sets the business apart from the competition, they will most likely tell you that it's their dedication to providing customers with outstanding service and a quality repair experience.
 As the fifth-largest MSO in the country, Joe Hudson's has 63 locations that span from Texas to Florida. They include Alabama, Florida, Georgia, Mississippi, Tennessee and Texas. 
"The way we take care of business is more like a local repair facility than a large corporation," said Kenneth Fifield, president of operations. "We have a personal relationship with our customers and make sure they are happy—usually the work will follow."
Fifield originally established his own body shop in Garland, TX, in 1992 and quickly grew his business to include eight locations. Two years ago, he merged with Joe Hudson's Collision Center, which first opened its doors in 1989.
 While running his own business, Fifield recognized the importance of using modern equipment to ensure vehicles were repaired properly. As a former painter, Fifield put a lot of time and effort into researching and choosing a superior paint booth, and began using Accudraft products in 1994. 
When he joined Joe Hudson's in 2015, one of Fifield's top priorities was to ensure the MSO also utilized dependable, high-quality equipment, so he recommended Accudraft products. 
"Having good equipment in the shop is first and foremost to running a successful business," said Fifield. 
Established in 1977 by Guy Pippa, Accudraft specializes in providing its customers with high-quality paint booths, mixing rooms, prep stations and accessories. Each booth or station can be specially customized in size or features by the company to meet specific product needs and challenges. Accudraft prides itself on providing paint booths that help shops improve speed, durability and efficiency while enabling a faster curing and drying time and reduced overspray contamination. 
Currently, most of Joe Hudsons' Texas locations now have the Italian-manufactured paint booths in their shops. 
"If we're installing a new booth, then we'll install Accudraft," he said.  
Depending on the needs of the shop, they will install the Accudraft model that is the best fit for that location. Accudraft offers four different types of paint booths, including a crossdraft, semi downdraft, sidedraft and downdraft paint booth. Joe Hudson's currently utilizes both the semi downdraft and the downdraft booths. 
Recently, the collision repair facility installed two Italian downdraft paint booths at the San Antonio location and two more in Houston. Fifield said Accudraft's new flagship paint booth, known for having high airflow and fast curing speeds, was designed for high production and has helped cycle time in the body shops. 
"The airflow in the Accudraft is second to none," he said. "The baking cycles do what they are supposed to, and that is obviously good for pushing cars through the shop." 
Joe Hudson's also uses Accudraft's Accumix Paint mixing rooms, which can be attached to the paint booth to maximize productivity. ​
Fifield said it has been very helpful to have one well-ventilated area to mix paint, wash the paint guns and keep all of the tools and hazardous liquids contained. Fifield said he has consistently been impressed with the excellent service and support received from Accudraft as well as Joe Hudsons' rep, Chris Curran. This includes training employees on how to properly operate the equipment.
Curran, owner of EcoTech Systems, has been in the automotive equipment service business since 1992. He began selling Accudraft paint booths two years later and was very impressed with the products. He soon became a distributor. 
"What sets Accudraft apart from many other paint booths is the quality and the workmanship of the product," said Curran. "It is very dependable and a long-term paint booth for collision repair shops, which enables the collision centers to repair more vehicles."
Fifield said that Joe Hudson's repairs thousands of vehicles every year. The company implemented a Repair Tracking System (RTS) that updates customers on the repair status of their vehicles 24 hours a day, seven days a week by text or email.  
"We believe that our customers come first, and great service is something they absolutely deserve," said Fifield.
 The company also supports the local community in a variety of civic projects such as Keys to Progress, a car giveaway program that benefits deserving veterans and veteran organizations, as well as local charities such as Community SEEDS Program and the Children's Advocacy Center.  
"Not only do we want to be the collision repair facility of choice for customers, but we also want to be a good neighbor," said Fifield. 
Joe Hudson's plans to continue growing and meeting customers' needs. Fifield said this includes relying on state-of-the-art equipment, such as Accudraft's products.
Joe Hudson's Collision Center
Garland, TX 
jhcc.com
Company At A Glance...
Type:  Collision Repair
Facility Employees:  800
In Business Since:  1989
Number of Locations:  63
DRP Programs:  15
Combined Production Space: 18,000 square feet (Texas Shops)
Accudraft
​Randolph, NJ 
accudraftpaintbooths.com
To read more body shop profiles like this and stay current on collision repair industry news, visit autobodynews.com.
Sign up to receive the free Autobody News electronic newsletter each week.
For more information, contact Bill Pierce, Digital Marketing Manager at Autobody News magazine.
Original Source: https://www.newswire.com/news/autobody-news-joe-hudsons-collision-center-finds-accudraft-products-20018586