Nov 7, 2017
-
(
Newswire
)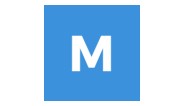 Muzaara are relatively new players in the digital marketing landscape but already they have had a tremendous impact, delivering more than two million dollars of revenue for their clients in October 2017.
Muzaara CEO Neil Thomas is understandably thrilled by the result.
"We are delighted to be able to demonstrate excellent results for our clients," Mr. Thomas said. "Since our launch five months ago we have been overwhelmed by the support of retailers who were early adopters of our technology.
"eCommerce is an incredibly competitive market, as you are wrestling for attention against every other retailer on the planet. You need any extra advantage you can get."
Muzaara offers a marketing platform that generates and automatically optimizes ads for eCommerce clients on Facebook and Google, focusing on delivering a high return on investment.
The key to Muzaara's success is their proprietary SaaS technology that takes existing product data feeds from advertisers, then streamlines the process of creating digital ads. The secret to their client's success is Muzaara's proprietary algorithm that optimizes each campaign for sales and is like having a dedicated data analyst in their marketing team.
"At its core, our system automates and optimizes adverts to ensure a high return on investment at a granular product level," Mr Thomas said. "We are proud to have delivered amazing return on advertising spend for our clients and our algorithm is learning each and every day to continue to deliver outstanding results."
With over 130 clients currently using Muzaara's services around the world in a broad range of industries demonstrates just how wide-reaching Muzaara's approach to marketing is.
This is just a snapshot of some of their clients: 
• Mothercare [http://www.mothercare.com.sg] – The world's largest and most trusted retail specialist in newborn and parenting products, with 1,200 stores in 53 countries. 
• Canningvale [https://www.canningvale.com] – Australian manufacturer of luxury homewares, with a large and growing international market.
• Animal Gear [https://www.animalgear.co.za] – South African retailer of camping, hunting and pet products, selling everything from watches to rifles. 
• Mums [https://mums.sg] – A Singapore-based online platform for mothers to buy and sell products, including those they make themselves. 
Luxury homewares brand Canningvale Australia is one of many online retailers that can vouch for Muzaara's online marketing magic and has enjoyed a steady growth in sales after using the smart platform to maximize its marketing budget. 
With offices in Sydney, New York and Singapore, Muzaara is positioned to continue helping global online retailers grow their revenue and market share. 
To find out more about Muzaara and their revolutionary approach to digital advertising and producing a higher ROI, please visit https://www.muzaara.com.
Original Source: https://www.newswire.com/news/muzaara-delivers-over-2m-of-revenue-for-clients-in-october-20041447