Nov 8, 2017
-
(
Newswire
)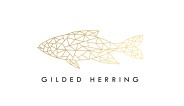 Just a week into their Kickstarter campaign, British born brand, the Camden Watch Co, smashed their £18k target. Now almost halfway through, they have nearly doubled their goal, with sales of the brand's very first Automatic watch exceeding all expectations.
Redefining Britishness in their unique urban way, The Camden Watch Co. have seen their business grow year on year since they launched, with international demand increasing substantially. Even in the competitive world of watchmaking, the brand is standing out with their design edge and old-school flair. With strong and clear core values, inspired by London's (mainly Camden) industrial heritage, the duo behind the company, Anneke Short and Jerome Robert, have a tenacious background in watch design, both having trained in Switzerland, and pride themselves on fine quality timepieces which are excellent value for money.
In 2010, after working for various renowned companies, the young entrepreneurs decided to start their own adventure, leaving the comfort of their home in Switzerland and buying a one-way ticket for London, where they first founded AMS Design Studio. From there, they designed and consulted for many well-known and prestigious brands and won their first award on the WatchPro Hot 100 list.
2014 saw the duo found their own brand, The Camden Watch Co., designing watches that would reflect their passion and fascination for Camden and all things design.
The Anglo-Swiss duo explains how it all started: "From Victorian horse hospitals turned into market stalls, to steam train turntables turned into gin warehouses, to bare-knuckle boxers and dead elephant circus owners, Camden's past is as eclectic as its present. It began as a showcase, but it became so much more. We were bored of seeing more and more brands launch but with the same soulless watches; if you swapped a logo around, most people wouldn't even realise it. We wanted to bring back great design but at an affordable price. if we were going to design watches, we would design watches that had a story to tell."
Launching their brand with a collection of Quartz watches that fast became popular with city-dwellers and Camden Town enthusiasts, The Camden Watch Co. have always had the ambition to extend their range with an automatic collection. Conclusively, after having worked extensively over the past 12 months to bring this first design to fruition, Anneke Short and Jerome Robert, were delighted, not to mention eager, to unleash their automatic masterpiece to the masses.
Calling it their 'magnum opus', the new Automatic truly captures the spirit of The Camden Watch Co. Its design is based upon the brand's bestselling style, the No.29. Inspired by the Victorian pocket watches worn by Camden train workers in the 1900s, the No.29, is the optimum gentleman's watch. With its 43mm steel case, Italian leather strap and Roman numerals, the No.29 Automatic makes a statement. It is uniquely finished with an intricate mix of polished edges and fine brushings, giving an extra nod to the industrial vision of the watch.
The overarching idea inspiring the design of the dial comes from traction engines, a Victorian invention that revolutionised manual labour. The numbers and surrounding frame are influenced by the front plate found on these engines, with the machined pattern in the centre of the dial drawn from the detailing found on Victorian steam engines in general. The contrasting surface finish of the watch face ensures a classic, yet thoroughly modern look.
As with all of their designs, you will find much influence from Camden and the heritage of London in each The Camden Watch Co. timepiece. Not wanting to exclude the No.29 Automatic from this signature style, the crown's engraving is based on a section of bridge that spans Regent's Canal. A perfect example of the Victorian engineering that inspires so much of what The Camden Watch Co. do.
"The No.29 automatic watch is a real labour of love. A watch that has been meticulously designed and thought through to the very last detail. Our magnum opus." – The Camden Watch Co.
With two shops already in the buzzing London hubs of Camden and Shoreditch and distribution in Japan and Taiwan, The Camden Watch Co. is growing fast and is constantly coming up with special editions and exciting collaborations.
Presented in Black, Steel and a Limited-Edition Black with Rose Gold, the No.29 Automatic is available through Kickstarter, with prices starting from £245.
Not for One, But for All
For interviews, samples, images and further information, please contact Lucie or Stef at lucie@gildedherring.com.
Editors Notes:
No.29 Automatic Specifications 
·         Case Diametre: ø 43 mm
·         Case Depth: 11.55 mm
·         Case Material: Stainless Steel
·         Strap Width: 22 mm
·         Strap type: Genuine Leather 
·         Water resistance: 5 ATM / 50 metres 
·         Movement: Japanese Automatic (Miyota 8215)
·         Vibration Frequency: 21'600 bph
·         Reserve: 42 hours Lens: Sapphire with dual anti-reflection coating
·         Case-back Lens: Sapphire with dual anti-reflection coating
The Camden Watch Co. - Founded in 2014 by expert Anglo-Swiss watch designers Anneke Short and Jerome Robert, The Camden Watch Co. celebrates all that is British, drawing inspiration from both the rich industrial heritage and eclectic, vibrant present of Camden Town. Offering 5 core watch designs, with 3 special editions, The Camden Watch Co. also showcases unique prints, backpacks, bags, mugs and an exclusive 'Worker's Blend' Tea.
Original Source: https://www.newswire.com/news/market-boom-for-british-inspired-brands-londons-dedicated-watch-brand-20045129