Nov 9, 2017
-
(
Newswire
)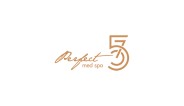 Taking into account that coolsculpting is one of the most potent fat reduction treatments, it is no surprise that cryolipolysis has become so popular. Also known as fat freezing, coolsculpting uses state-of-the-art technology to kill fat cells though substantial amounts of cold without damaging any other cell in human body. When the machine starts working, the human body starts naturally processing and eventually degenerating dead fat cells; as a result, a sleek and sculptured body contour appears. Perfect57 MedSpa, a certified Zeltiq Practice, is proud to offer coolsculpting to New York City residents. The treatment does not involve any needles, anesthesia or surgeons — it is completely non-invasive. It was FDA approved in 2008 and considered to be one of the safest treatments on the market.
Fat Freezing Deal at Perfect57 MedSpa
To celebrate the holiday season, Perfect57 MedSpa Manhattan has a great coolsculpting deal in NYC: Purchase two coolsculpting sessions and receive one similar session for free. At Perfect57 MedSpa clients can meet with a doctor for a personal consultation, who will examine body conditions and will develop a personal treatment plan in order to achieve the best treatment results. Perfect57 MedSpa has the latest coolsculpting applicators available on the market — therefore every treatment lasts only between 30-60 minutes. During coolsculpting, clients can watch a movie, read a book or use a mobile device. After the treatment, there is a brief massage of a treated area and customers can continue with the daily routine.
"Who is a good candidate for coolsculping?"
Coolsculpting might not be the best for everyone. Usually, Coolsculpting is recommended to individuals that are looking to get rid of punchable fat. Areas like love handle, abdomen, chin, upper and lower back are considered perfect for treatment. Those areas are well-known as diet resistant areas as it is really hard to have any impact on them with diets or exercises. If struggling with cellulite rather than fat cells, opt out for Tightsculpting Fotona. There is no recovery process after the treatment, treatment is fast and painless, and results are noticeable after the first session.

Perfect57 is a Zeltiq-Certified Practice
Perfect57 MedSpa is an NYC "CoolSculpting Certified Practice". Zeltiq®- a CoolSculpting manufacturer provides a certification program to most successful medical clinics. In order to obtain this certification, a medical spa has to follow thorough rigorous cryolipolysis requirements and safety regulations. Perfect57 medical team was trained and tested by Zeltiq® experts.
Original Source: https://www.newswire.com/news/non-invasive-way-to-lose-fat-in-nyc-with-coolsculpting-at-perfect57-20044185